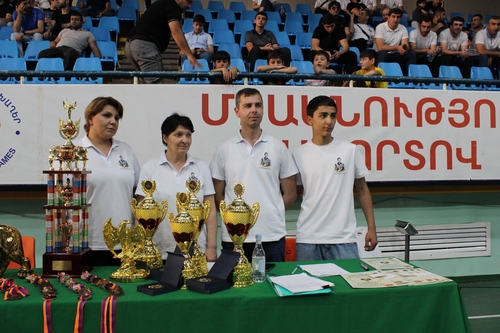 From June 11 to June 12 in Yerevan, Armenia the 27th Sambo Tournament in memory of the first Sambo World Champion of Armenia Garnik Hovhannisyan was held. In the tournament 56 sambo wrestlers from 8 regions (Yerevan, Shirak, Lori, Tavush, Kotayk, Ararat, NKR) and more than 9 cities of Armenia and NKR took part. The winners and prizewinners were awarded medals, cups and diplomas.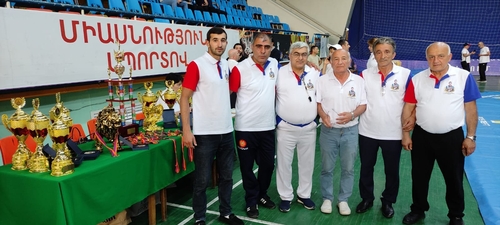 Special prizes were awarded:
— for the victory in the "Garnik Hovhannisyan 64 kg weight category" — Narek Dallakyan,
— in the category "Audience Favorite" — Andreyan Ashik,
— "1st team place" — the team from Gyumri (Shirak),
— 10 persons (coaches and judges) — were awarded expensive prizes.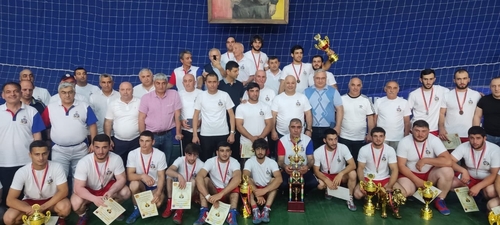 Competition results:
58 kg
1st place Andreyan Ashik
2nd place Sarkisyan Karen
3rd place Arzumanyan Zaven
3rd place Minasyan Karen
64 kg
1 place Dallakian Narek
2 place Manoukian Gevork
3 place Agajanian Aram
3rd place Manoukian Maxim
71 kg
1st place Azatyan Gevork
2 place Yeganyan Artem
3 place Zakaryan Samvel
3 place Andresyan Gevork
79 kg
1 place Mainyan Karlen
2 place Stepanyan Alexander
3 place Margharyan Armen
3 place Avetisyan Mamikon
88 kg
1 place Harutyunyan Gor
2 place Baghramian Arshavir
3 place Yesayan Arman
3rd place Hakobyan Maxim
98 kg
1 place Hovsepyan Musheg
2 place Grigoryan David
3 place Margaryan Vilen
3 place Karapetyan Petros
+98 kg
1 place Khurshudyan Norik
2 place Harutyunyan David
3 place Beknazaryan Grigor