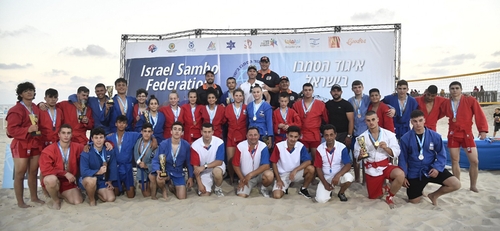 Israeli Beach Sambo Championship was held on July 9 at Riviera Beach. It is this site in Bat Yam that will host the World Beach Sambo Championship at the end of August. 52 strongest athletes of the country took part in the tournament and 8 prize sets were drawn. By the results of this competition Sambo Federation of Israel will form the national team, which will represent the country at the world championship.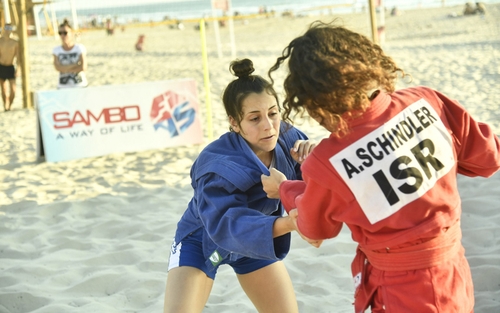 "The qualifying championship revealed the strongest athletes in the country at the moment. In most weight categories the result was predictable, but not without surprises. In one of the categories young athletes edged out more experienced sambo wrestlers. The coaching staff had a difficult task: to decide which athlete would represent the country at the World Championships in this weight category. But, as they say, these are good problems. A younger generation is growing up, capable of creating a worthy rival for the experienced sambists".
Anatoly Gerstman, head of the judging panel of the Sambo Federation of Israel, also spoke about promising young people based on the results of the tournament.
"Many young athletes showed themselves in sand wrestling, showing interesting bouts, high-speed wrestling and high technique. Not only athletes, but also referees are gaining professionalism. Israeli Sambo, though young, but already experienced, and it has a future!" — he said.
Secretary General of the federation Shai Geisinger, for his part, said that preparations for the Beach Sambo World Championship are in full swing.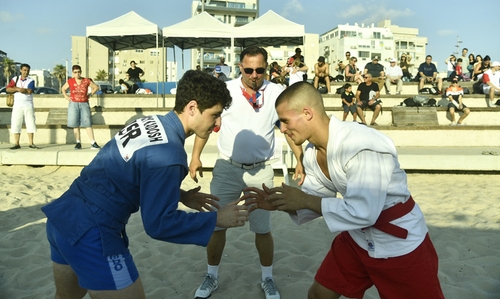 "The main aspects of the preparations are closed and stipulated. We will do our best to make sure that the Championship will be held at a very high level. It's not for nothing that we are holding the second tournament on the same beach where the World Championship will take place," said Geisinger.