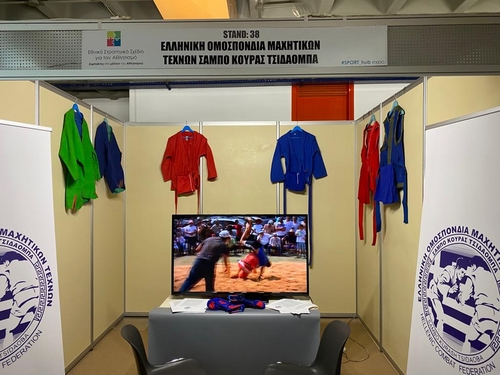 The Hellenic Sambo, Kurash and Chiado Federation, participated in the 1st Congress "National Plan for the Development of Athletics", which was held April 8-10 in Patra, Greece.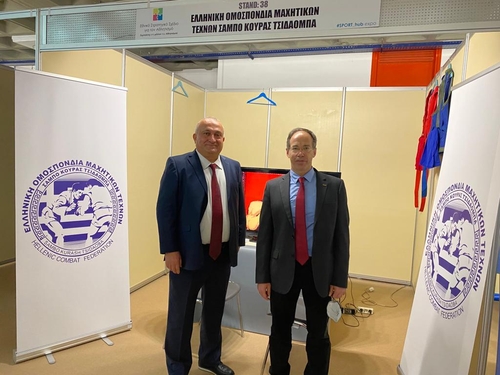 This congress was dedicated to the future of athletics in Greece and consisted of three phases:
1) A two-day congress with the participation of many sports federations, sports professionals, and regions throughout Greece;
2) Exhibition and demonstration of all sports;
3) Numerous activities.
The Greek Sambo Federation successfully presented the three sports that it has and Mr. Merabi Iliadis spoke at the congress about all the differences between these sports and the difficulties that these sports face in Greece.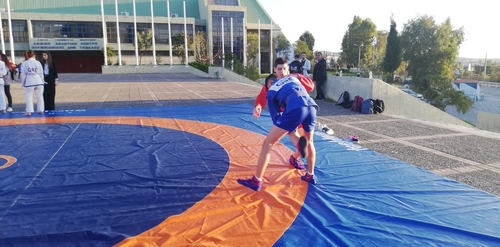 "Our national team athletes presented sambo, kurash and chiadoba with unusual throws to show both the beauty and toughness of the martial arts. To showcase these sports, we made a kiosk with videos of sambo, kurash and chiadoba, pictures of our athletes, as well as uniforms of each martial art form. It is very important to say that some representatives of Greek sports came to our exhibition: Lefteris Augenakis, Minister of Sports, Spyros Kapralos, president of the Greek and European Olympic Committee, Georgios Mavrotas, secretary general of sports and Elena Rapti, member of the Greek Parliament."