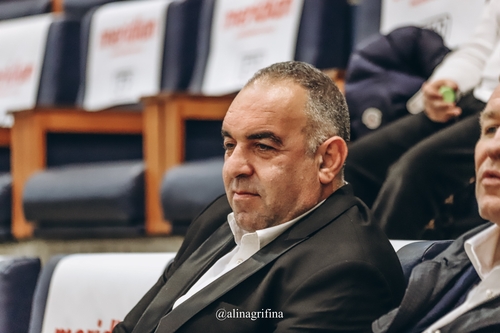 European Cadets Championship was held in Cyprus, Limassol, from December 17 to 20, 2021. This was the third International Championship in Cyprus in one year. We talked to Marios Andreou, President of Sambo Federation of Cyprus.
— How do you think the European Cadets Championship was held, were there any difficult moments and how did you tackle them?
— I think that we coped with all the tasks. Of course, the pandemic made some adjustments, but we managed to get permission to hold the competition, and everybody passed the PCR tests. We held the competition in a new gym, of course, it had its own difficulties, but we did our best to make it as comfortable and civilized as possible. We managed to organize a live broadcast and put a big screen near the mats.
— Did the national teams have any problems during the competitions?
— Yes, there was a small problem for the Moldovan team, because the country is in the grey zone and they needed a special permission to visit Cyprus. The team waited four hours at the airport, but we were able to get them into the country and they performed at the Championship.
— What can you say about the performance of the Cyprus team at the Championship.
— The athletes performed well, but there is always room for improvement. This is the youngest age when sambo wrestlers can compete at international tournaments, which is very important for them. Besides, 18 European countries and more than 150 cadet sambo wrestlers took part in the competition; all of them are future adult champions and they should study their rivals even now.