From 26 to 28 November 2021 the Russian Sambo Cup was held at the World Sambo Academy in Kstovo. 405 athletes from 49 regions of Russia took part in the competition. The sambo wrestlers were competing for the Sambo Founders Memorial (formerly the Kharlampiev Memorial) which will be held in March 2022 in Moscow.
Based on the results of the three competition days, the composition of the Russian National Team for the Super World Cup is as follows: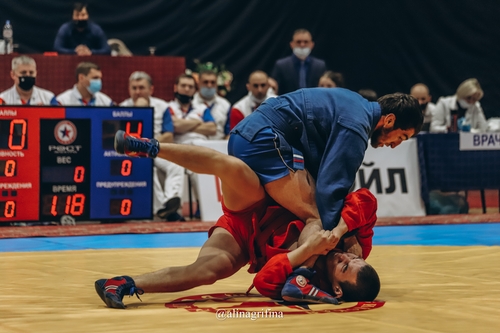 Men:
58 kg Harun Tlishchev, Armavir
64 kg Fedorov Alexander, Cheboksary
71 kg Shamil Tyuryaev, Moscow
79 kg Bislan Nadyukov, Kurganinsk
88 kg Sergei Kiryukhin, St.-Petersburg.
98 kg Mikhaylin Vyacheslav, Moscow
98+ kg Anton Brachev, Verkhnyaya Pyshma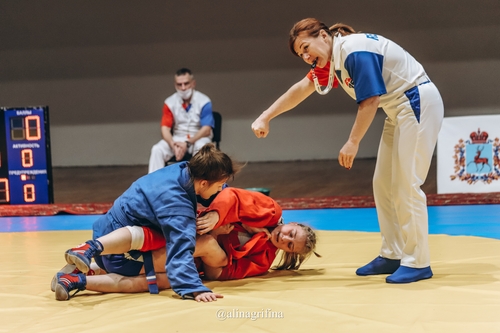 Women:
50 kg Sofia Emilyukova, Cheboksary
54 kg Vera Lotkova, Ekaterinburg
59 kg Tatiana Shuyanova, Vyksa
65 kg Valentina Ostapets, Moscow
72 kg Anastasia Filippovich, Smolensk
80 kg Homyachkova Anastasia, Yuryev Polsky
80+ kg Albina Cholombitko, Ekaterinburg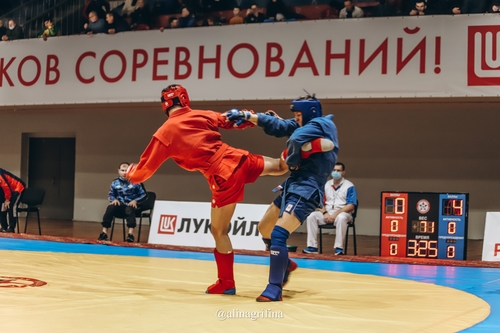 Combat Sambo:
58 kg Khertek Ai-Kherel, Novosibirsk
64 kg Durymanov Fedor, Krasnodar
71 kg Rolan Zinnatov, Kstovo
79 kg Alexey Ivanov, Moscow
88 kg Mejidov Dzhambulat, Kostroma
98 kg Sheikhmagomedov Omar, Kaspiysk
98+ kg Mikhail Sergeevich Kashurnikov, Moscow