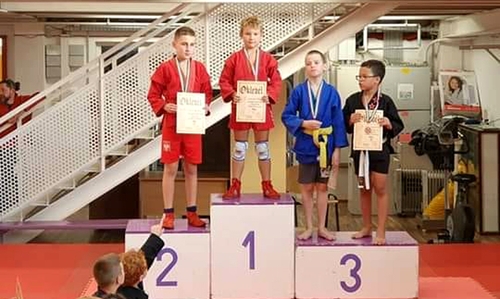 Celebrating the 10th anniversary of Hungarian SAMBO, the Hungarian National SAMBO Federation organized a Budapest Open annual children competition on 13th of October. Little athletes from age of 6 till 16 took part in the tournament. The teams from Poland, Austria, Romania, Slovakia and Hungary were competing for the medals. There were 45 matches in 18 categories.
"It was a pleasure and honor for us that different countries were represented at a high level and contributed to the development of Hungarian children athletes. The audiences created a very good atmosphere. Kids need to love sports. It is a social problem that fewer and fewer kids want to play sports at all... I think, they need a sense of success to stay in the sport of SAMBO," — Orsolya Papp-Márta, Secretary General of the Hungarian SAMBO Federation says.
"In Central Europe there are few SAMBO competitions, but we need to develop more. We would like to organize more Central European international tournaments and make them stronger. According to our plans the Hungarian Grand Prix will be organized in the end of January or on the first week of February as first international contest in the year," — Imre Papp, President of Hungarian SAMBO Federation says.