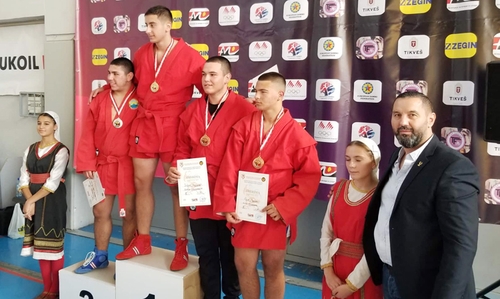 The Balkan Cadets SAMBO Championships was held from September 27 to 28 in Northern Macedonia. About 100 participants from 5 countries fought in Skopje for the title of the strongest. Young athletes from Albania, Bulgaria, Greece, Montenegro and Northern Macedonia fought at the SAMBO mats.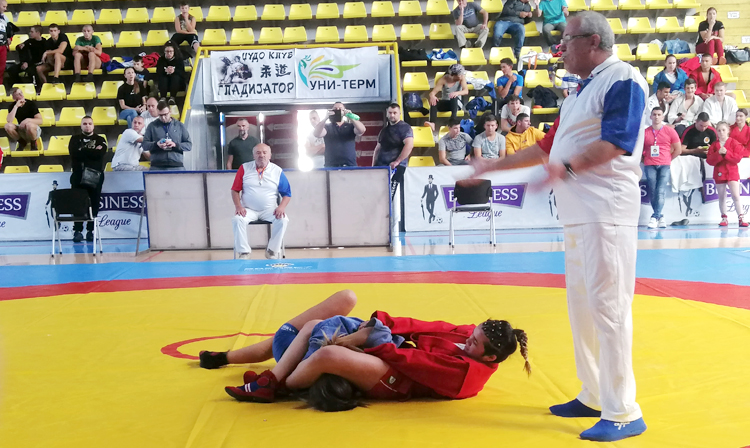 According to the organizers, the guests of the tournament were a member of the FIAS Executive Committee, President of the Hellenic Federation SAMBO, Kurash, Chidaoba — Merabi Iliadis, President of the Bulgarian SAMBO Federation Georgy Yusev, representative of the Embassy of the Russian Federation in Northern Macedonia Chavdar Gospodinov and others.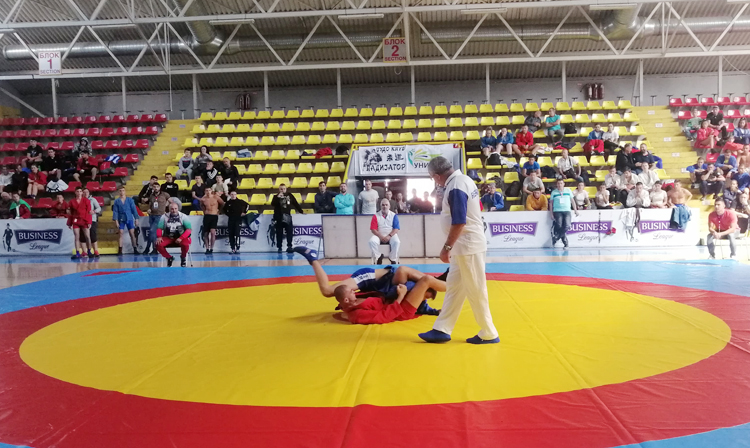 The President of the National Olympic Committee of Northern Macedonia Vasil Tuporkovski, together with the President of the SAMBO Federation of Macedonia, Erdal Fakic, solemnly opened the championships. According to the results of the tournament, winners of the tournament were determined.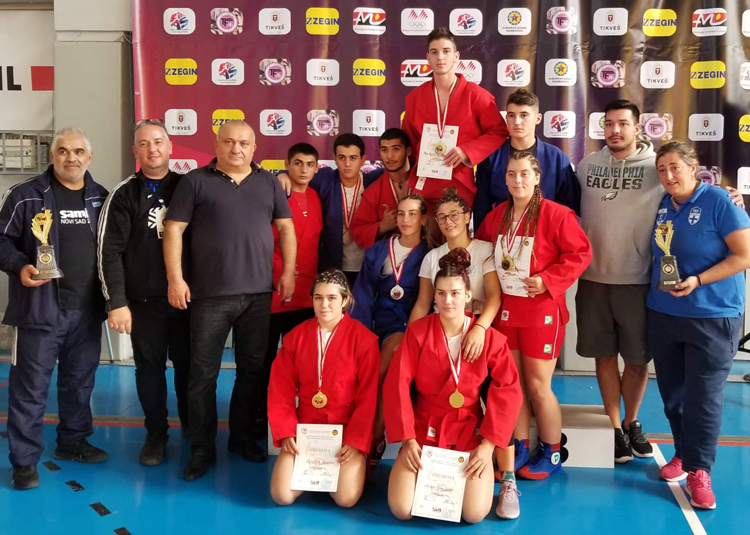 Balkan Cadets SAMBO Championships
Northern Macedonia, September 27-28
Females
41 kg
1. HALILOVIKJ Berne (MKD)
2. JOVANOVA Zorica (MKD)
44 kg
1. BALINOVA Aleksandra (BUL)
2. SPIRKOVSKA Maria (MKD)
48 kg
1. DIMESKA Teodora (MKD)
2. TALESKA Maria (MKD)
3. PETRESKA Stefani (MKD)
3. DIMITRIOSKA Ema (MKD)
52 kg
1. MOUCHA Dimitra (GRE)
2. HRISTOVA Ivanya (BUL)
56 kg
1. PETKOVA Yanitsa (BUL)
2. STEFANOVA Antonia (BUL)
60 kg
1. TCVETALINOVA Tanya (BUL)
2. IOANNOU Anna (GRE)
65 kg
1. SAROGLAKI Vasilea (GRE)
2. MARINOVA Tcvetelina (BUL)
3. FEJZULA Rumeyse (MKD)
4. POPOSKA Elena (MKD)
70 kg
1. DIMOSKA Andrea (MKD)
2. ILIEVSKA Matea (MKD)
+70 kg
1. MICHAILIDOU Eleni (GRE)
2. ACEVSKA Katerina (MKD)
3. ATANASOSKA Sara (MKD)
Male
42 kg
1. NIKOV Nikola (BUL)
2. SHAKIROV Aleks (BUL)
3. FERULI Omer (MKD)
50 kg
1. RUSEV Ilyan (BUL)
2. TODOROV Krystian (BUL)
3. PANAYOTOV Kosta (BUL)
3. HADZIC Anes (MNE)
55 kg
1. TANKOVSKI Ivelyn (BUL)
2. DOBREV Krystian (BUL)
3. HADZIC Enes (MNE)
3. JOVCHEVSKI Angel (MKD)
60 kg
1. IVANOV Tcvetomir (BUL)
2. GOSPODINOV Nikolay (BUL)
3. FERUKI Muhammad (ALB)
3. KRSTOV Damjan (MKD)
66 kg
1. MICHALIDIS Alexios (GRE)
2. PETROV Preslav (BUL)
3. DINEV Hristo (BUL)
3. TEMELKOV Lachezar (BUL)
72 kg
1. BORISOV Vladimir (BUL)
2. TODOROV Teodor (BUL)
3. FETA Elvedin (ALB)
3. SALCHEV Aleksandar (BUL)
78 kg
1. KALAITSIDIS Konstantinos (GRE)
2. PEPIKJ Hazir (MKD)
3. STANOEV Stefan (MKD)
3. ARIS Zarakas (GRE)
84 kg
1. KOTANIDIS Alexandros (GRE)
2. PETROS Anastasiadis (GRE)
3. DAVITKOV Andrej (MKD)
3. REDJEPI Leotrim (ALB)
+84 kg
1. FAKIC Omar (MKD)
2. TOSHEVSKI Kristijan (MKD)
3. NAJDOSKI Jovan (MKD)
3. POPOSKI Filip (MKD)
Team Ranking
Female
1. BULGARIA
2. GREECE
3. MACEDONIA
Male
1. BULGARIA
2. GREECE
3. MACEDONIA