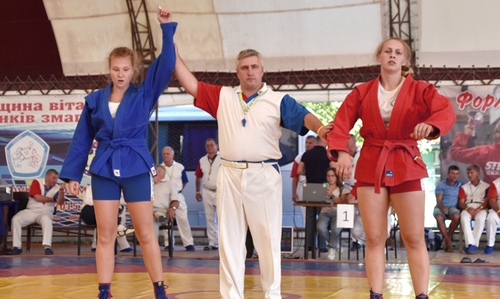 The resort town of Karolino-Bugaz in Odessa Oblast became the venue for the Youth SAMBO Cup of Ukraine. About 250 athletes from 16 regions of the country took part in the tournament among sambists under 18 and under 20. Competitions were the final stage of qualification for the national team of Ukraine, which in October will perform at the Youth World Championships in Tashkent.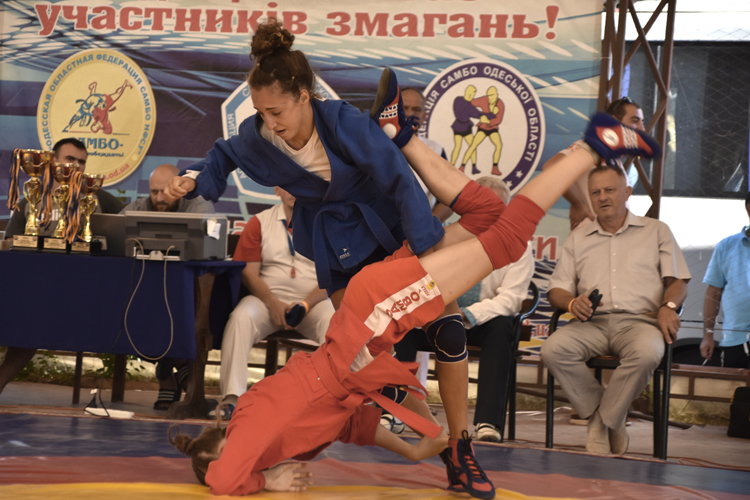 'At the Cup of Ukraine, the first and second numbers of the national team in the bulk of weight categories were determined. It was important for us that the competitions were held at the proper level, especially in terms of qualified refereeing. Once again, I wish to accentuate the fine work of the organizers, the team of the Odessa Regional Federation headed by Alexander Adzelenko. The arrival of our friends from Moldova increased the level of responsibility, and I believe our neighbors came back home from the "Shuravi" camp with most positive impressions,' said Vadim Rogach, President of the National SAMBO Federation of Ukraine.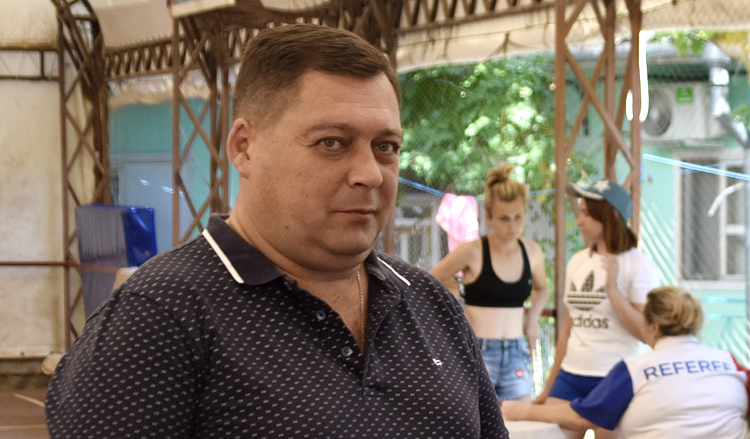 His words were confirmed by the senior coach of the national team of Moldova, July Pyatkovsky.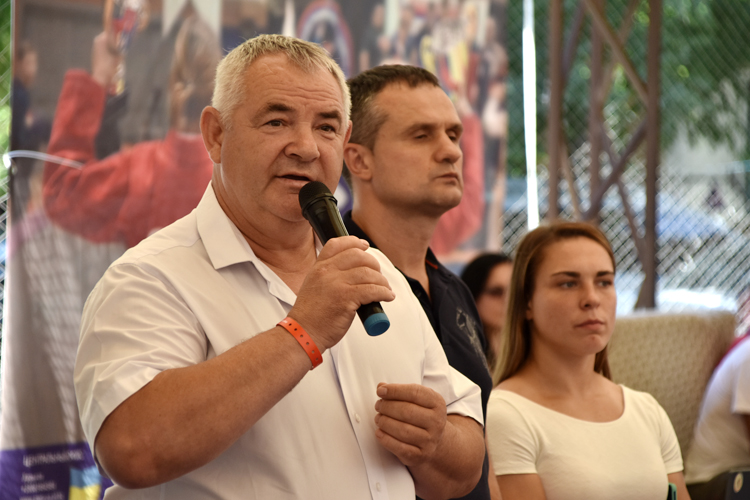 "It is always curious to attend national competitions in other countries, and especially in Ukraine which is one of the world leaders in SAMBO. For us, such visits are useful, as we can discuss the possibility of joint training and participation in competitions. For example, a week before the Cup of Ukraine, we came to the same "Shuravi" camp where Moldavian athletes fought at the international tournament for the Prizes of coach Boris Kasap,' stressed Pyatkovsky.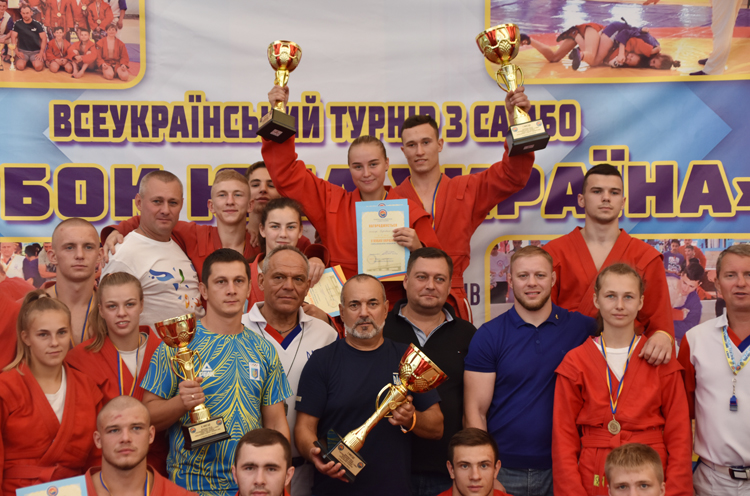 Results of the Youth and Junior SAMBO Cup of Ukraine 2019
Team standings
Youth (M&W U-18)
1. Kharkov region
2. Ivano-Frankivsk region
3. Dnipropetrovsk region
Juniors (M&W U-20)
1. Ivano-Frankivsk region
2. Odessa region
3. Kharkov region
Youth (W)
44 kg
1. SIKISH Anna
2. SAVCHENKO Miroslava
3. BURLAK Yuliya
48 kg
1. MAREJCHEVA Alina
2. BORISOVA Ekaterina
3. GRIGORENKO Ekaterina
52 kg
1. BORDINSKIH Sofiya
2. PEREKHREST Ruslana
3. SOKORINSKAYA Anastasiya
56 kg
1. PLISH Snezhana
2. SHILO Anastasiya
3. SHCHIGOLEVA Elena and KAMERON Emiliya
60 kg
1. KUNEVICH Mariya
2. OHRIMENKO Anna
3. OGLI Irina and LUSHCHENKO Viktoriya
65 kg
1. BIRYUCHENKO Valeriya
2. ZHUKOVA Darina
3. SHVEC Aleksandra and VORONENKO Yuliya
70 kg
1. ZAHAREVICH Valeriya
2. DYMOVA Anna
3. NAGORNAYA Ekaterina
+75 kg
1. CHOVGUN Ekaterina
2. KEBAN Anna
Youth (M)
48 kg
1. MOVCHAN Danila
2. KAZNACHEEV Maksim
3. KOVALCHUK Andrey and ANDRONATIY Yury
52 kg
1. ZVERKO Pavel
2. ZIMIN Maksim
3. IVCHENKO Georgy and PLEKHANOV Denis
56 kg
1. ISAENKO Danila
2. CHIKARDA Nikita
3. KURKOED Georgiy and YAREMCHUK Yury
60 kg
1. FEDENKO Evgeniy
2. SAGAYDAKOV Sergey
3. SVIDINYUK Evgeniy and SOLOHA Kirill
65 kg
1. LOBODA Nazar
2. ZUBKOV Nikita
3. SHESTAKOV Dmitriy and SIDORUK Valeriy
70 kg
1. KRASNIKOV Kirill
2. KANIKOVSKIY Danilo
3. GONCHARKO Evgenij and PARFENOV Maksim
75 kg
1. SHAPOVALOV Mikhail
2. ZUBKOV Nazar
3. KIZIMENKO Denis and SKRIPKA Bogdan
81 kg
1. DZHEGALYUK Ruslan
2. RASHIDOV Daniz
3. SHCHERBATIY Sergey and KIYASHKO Roman
87 kg
1. PUSHENKO Bogdan
2. PAVLISHIN Konstantin
3. LITVIN Denis and SHEVCHUK Kirill
+87 kg
1. SMIRNOV Denis
2. BASANEC Igor
3. PETROV Aleksandr and FILIPCHUK Yaroslav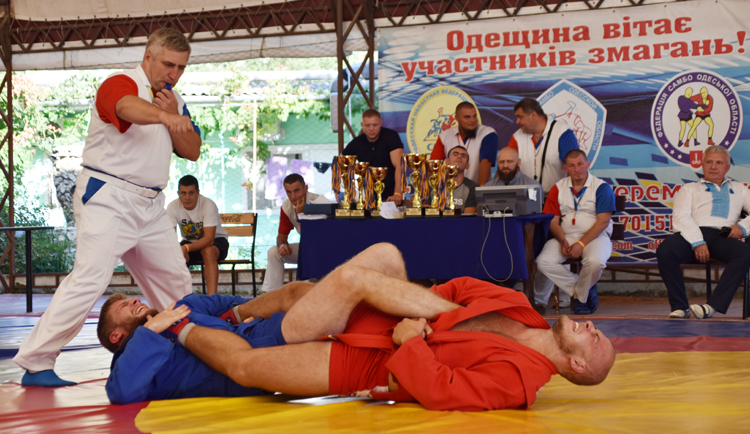 Juniors (W)
44 kg
1. TANCYURA Anna
2. BORISOVA Ekaterina
3. NOVICKAYA Valentina and SAVCHENKO Miroslava
52 kg
1. PEREKHREST Ruslana
2. BEZATOSNA Anastasiya
3. LIHACHEVA Valeriya and BEGEBA Alla
56 kg
1. CHERVAN Mariya
2. POPADYUK Ivanna
3. CHAPENKO Milana
60 kg
1. VORONENKO Yuliya
2. YARMOLKA Anastasiya
64 kg
1. MIHAYLOVA Maryana
2. BALZHIK Viktoriya
68 kg
1. ZAHAREVICH Valeriya
2. SIRENKO Aleksandra
3. NAGORNAYA Ekaterina
72 kg
1. LOGOJDA Irina
2. ALAHAYA Salome
3. ZINCHENKO Lidiya
+80 kg
1. KOSTENKO Tatyana
2. BEZOTOSNAYA Anastasiya
Juniors (M)
52 kg
1. YAREMCHUK Yuriy
2. TERENTEV Vitaliy
3. MARMYL Andrej and MANUKYAN Gevorg
57 kg
1. LAYSHCHUK Andrey
2. DOBROVOLSKIY Evgeniy
3. FILIP Andrey
62 kg
1. KULIBABA Anatoliy
2. RAEVSKIY Denis
3. MIGOTIN Artem and SAGAYDAKOV Sergey
68 kg
1. TRUSH Roman
2. STANILOGA Maksim
3. MOLCHANOV Pavel and SHEVCHENKO Andrey
74 kg
1. SVIDRAK Mikhail
2. MATUS Kirill
3. NAUMOV Sergey and MALEC Aleksey
82 kg
1. VASILYUK Stanislav
2. STEC Igor
3. DZHEGALYUK Ruslan
90 kg
1. PAVLISHIN Konstantin
2. BILYAKOV Nikita
3. DYUK Ilya
100 kg
1. MOLODYK Sergiy
2. LEONOV Egor
3. BOBIK Sergey and PROKOPENKO Maksim
+100 kg
1. DIL Georgiy
2. PLAHOTNIK Anton
3. KNYSH Yaroslav and ZHEVZHIK Vladislav