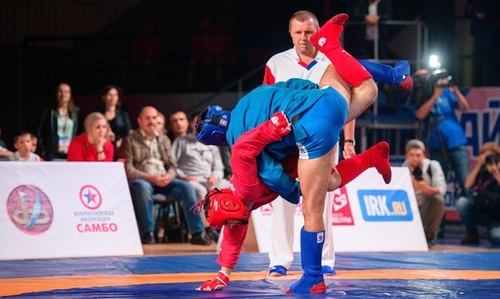 The International Combat SAMBO tournament "Baikal Cup" will be held in Russian city of Irkutsk for the third time. About a hundred athletes from 15 countries will take part in the competition, which will take place on September 3 at the "Trud" Sports Palace.
Combat SAMBO wrestlers from Belarus, Canada, Croatia, Czech Republic, France, Germany, Israel, Kazakhstan, Kyrgyzstan, Mongolia, Philippines, Russia, South Korea, Tajikistan and Uzbekistan will compete for the "Baikal Cup" in 9 weight categories.
It should be noted that a year ago 97 athletes from 13 countries took part in the tournament. Then Russians won "gold" in 8 categories from 9. One award of the highest standard went to the athlete from Belarus.
This year, viewers expect not only interesting fights, but also a rich show program. In the morning, preliminary matches will be held, following the results of which the final pairs are formed. Decisive fights will take place in the evening part of the program, which starts at 19:00 local time.
[VIDEO] International Combat SAMBO tournament "Baikal Cup" 2018