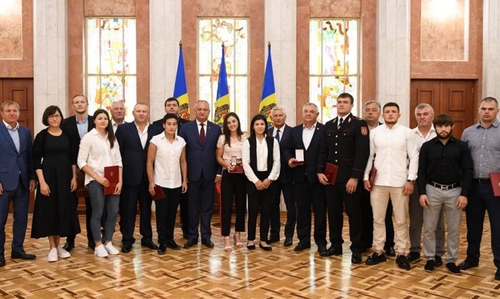 Moldovan President Igor Dodon presented high state awards to athletes who won medals at the Second European Games in Minsk, as well as their coaches. By the decree of the head of the republic, the following awards were presented for outstanding achievements in the field of physical culture and sports and for high results at the European Games-2019 in Minsk:
Order of Labor Glory (Gloria Muncii) — to the head coach of the national SAMBO team Yulian Pyatkovsky,
Medal of Civil Merit (Meritul Civic):
sambist Sabina Artemchuk, who won the "silver";
Pauline Eshanu and Denis Tachii, who won bronze medals in SAMBO;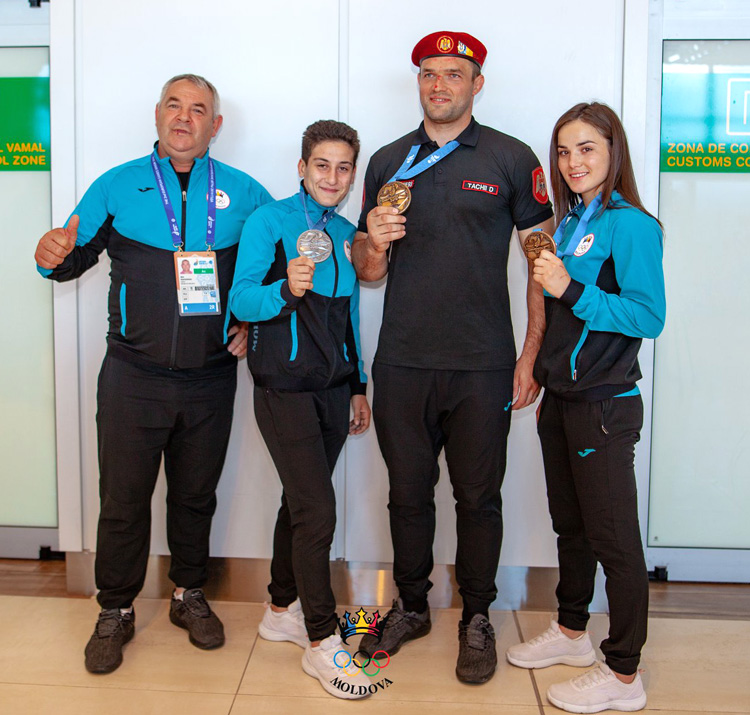 Dodon also presented honorary diplomas of the President of the Republic of Moldova to a group of athletes and coaches.
"On this occasion, I sincerely congratulated the contestants, thanked them for the decent presentation of the country in Minsk, where I participated in the opening ceremony of the European Games and supported our team," Dodon wrote on his Facebook page.
He noted that about 6 thousand athletes from 50 countries participated in the Second European Games. The National Olympic Team of the Republic of Moldova consisted of 50 athletes who competed in 10 sports and eventually won one silver and four bronze medals.
In the overall standings, this allowed Moldova to take 36th place out of 50 participating teams in the tournament. Totally athletes of 43 countries won awards of the competitions. Sambists brought three medals to the team. This is the "silver" of Sabina Artemchuk and two "bronzes" — Denis Tachii and Paulina Eshanu. Two more bronzes are in the account of Greco-Roman style wrestler Victor Ciobanu and female wrestler Anastasia Nikita.