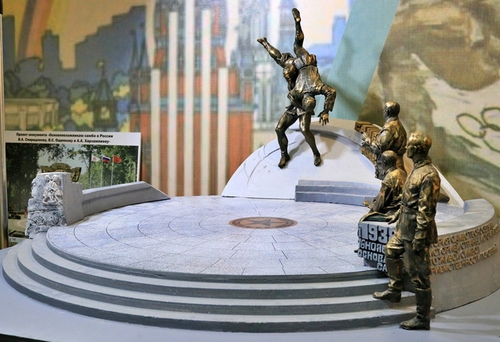 In Moscow, the winner of the project of the monument to the founders of SAMBO in Russia, V. A. Spiridonov, V. S. Oschepkov and A. A. Kharlampiyev, is determined. The monument will be installed in the Luzhniki sports complex. Also the International SAMBO Center should be erected on the territory of this particular sport complex in the capital of Russia.
In the final stage of the competition four projects were presented. According to the voting results, the work of Salavat Shcherbakov "SAMBO — the Science to Win" won, for which 11 out of 15 jury members voted.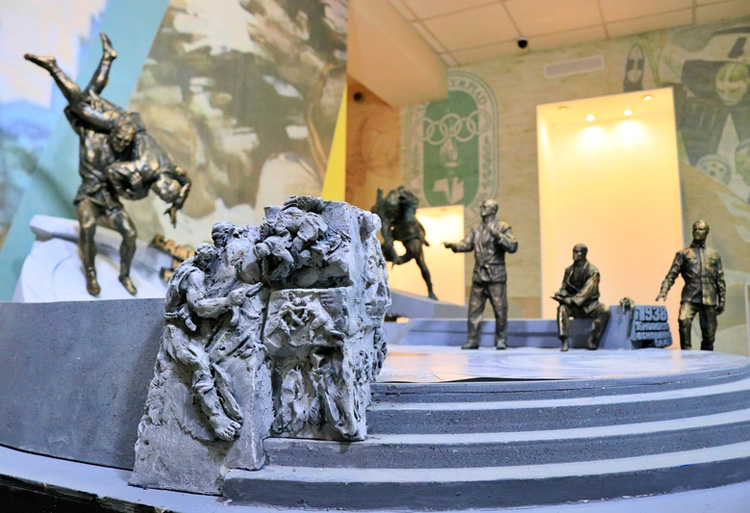 As conceived by the sculptor, the monument will become a popular meeting place for people of the "SAMBO Brotherhood", as well as recreation for children and adults. The right part of the composition (from the audience) is devoted to the formation of SAMBO. Date 1938 is the year when SAMBO was founded in the USSR. Here are sculptural portraits of the founders of martial arts: Victor Spiridonov, Vasily Oschepkov and Anatoly Kharlampiev.
The left side of the composition is decorated with a relief depicting warriors in attack and a portrait of the Honored Master of Sports of the USSR, Honored Coach of the USSR Yevgeny Chumakov. In the center there is a sculptural composition of athletes in the fight.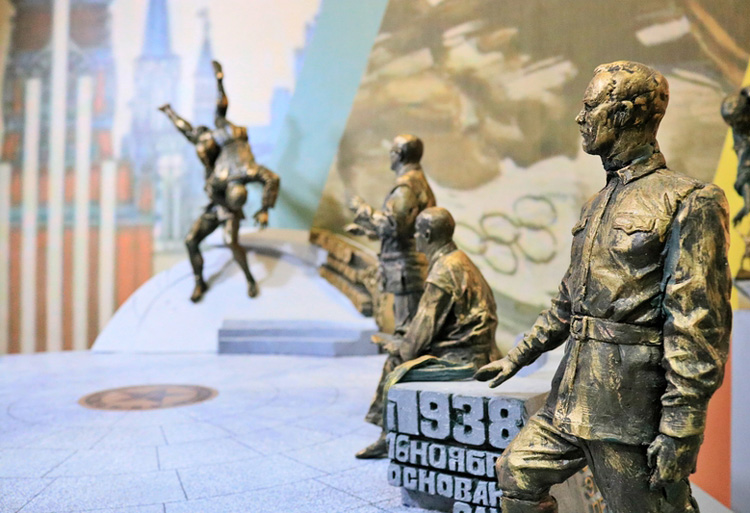 "The competition and the further installation of monuments is a very important event for our sport: we were able to plunge into the cultural aspect, which allows us to develop SAMBO not only on the mat, but also outside it," the Vice-President of the International SAMBO Federation Sergey Eliseev said.
The decision to install the monument to the Founders of SAMBO in Russia on the territory of Luzhniki was made at a meeting of the commission on monumental art at the Moscow City Duma at the end of last year. A proposal to install the monument to the commission was addressed by the All-Russian SAMBO Federation.