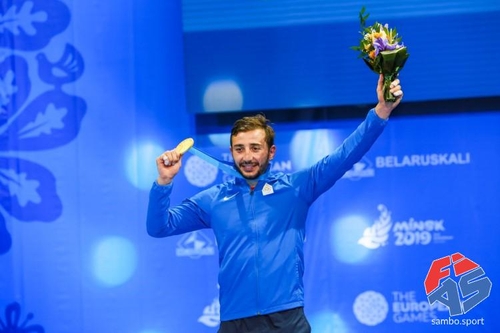 Sambist from Georgia Levan Nakhutsrishvili won the European Games in the weight category up to 74 kg among men. In the interview after the finals, he shared his impressions of the final fight with Stanislav Scriabin, the history of personal meetings with the Russian athlete and the role of fans in his victory.
"I'm happy. It was my dream to win a gold medal at the European Games. I want to dedicate my award to my country Georgia and also to my brother. It's his birthday today. He was watching the live broadcast," he said.
Levan spoke about the experience of confrontation with his Russian rival Stanislav Scriabin.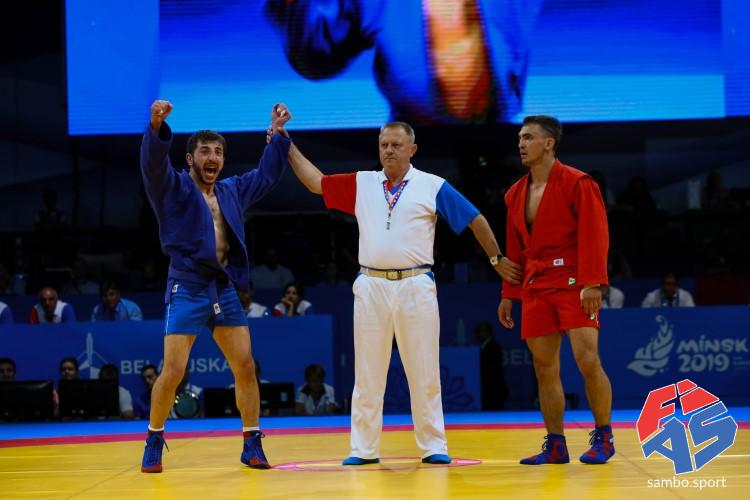 "I know him pretty well. We have competed several times. I think he is one of the strongest athletes. When we met in the final, he was very organised. He is a very worthy final opponent," the winner of the gold medal noted.
Levan also critically assessed his technique in the final and thanked the coaches and fans for their support.
"There were some small mistakes in my performance. But I tried to prevent unnecessary movements not to allow the opponent to execute the technique, Nakhutsrishvili said.
"I felt this special aura that came from the fans. Many thanks to the many people of Georgian descent living in Belarus. I also have to thank all the coaches."