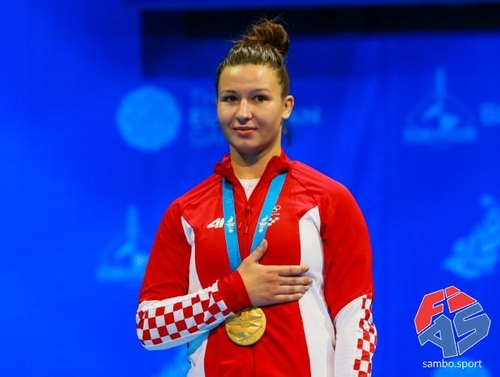 Croatian sambist Lucija Babić won the gold medal of the SAMBO tournament at the 2nd European Games in the weight category up to 68 kg among women. In an interview after the finals, she told how important this award was for her, what helped her to win, and how the situation would develop if she faced a six-time SAMBO World Champion in the final.
"It feels amazing, I'm really happy. This is what I came here for I am glad to be on top of the podium. I am satisfied. This medal is the biggest one I've won in my career," Babić said.
The athlete told, due to what she managed to achieve such an outstanding result.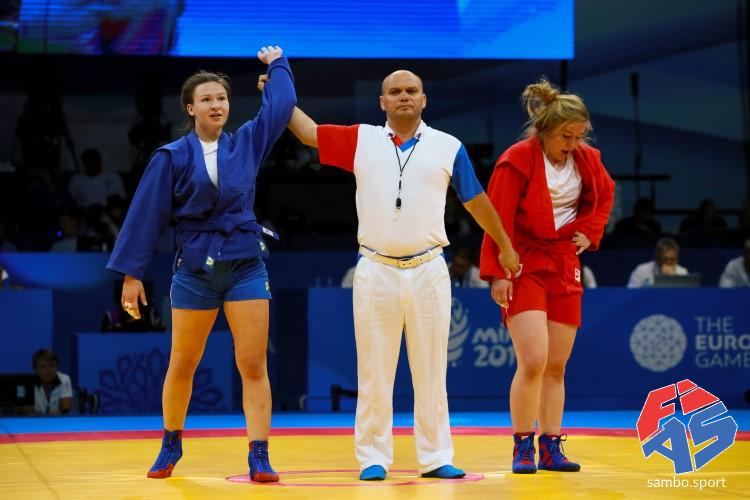 "I was really focused and really motivated. I wanted to show everyone that I could do it and my coach was here to support me throughout the whole day and I think that was the main reason," sambist from Croatia noted.
According to Lucija Babić, she was ready to fight the main favorite in her weight class — six-time World Champion Marina Mokhnatkina.
"I was ready to fight her but of course it was easier that she lost in the first round. If she had reached the final and fought me I would have tried my best and probably would have beaten her because I felt really good today," Babić said.