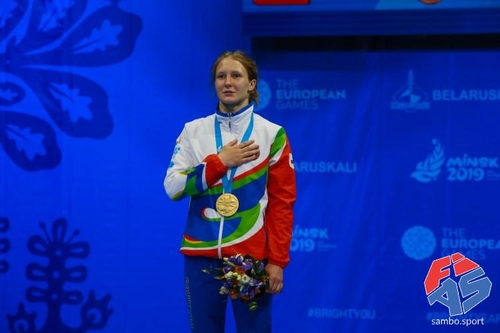 Belarusian sambist Vera Gorelikova (Harelikava) won the gold medal of the SAMBO tournament at the II European Games in the weight category up to 60 kg among women. In an interview after the finals, she told which fight at the tournament was the hardest one, and what gives her adrenaline.
"I would not say that it was a beautiful fight. But we were preparing well, so I expected this victory," athlete noted.
According to Gorelikova, she had a great support group.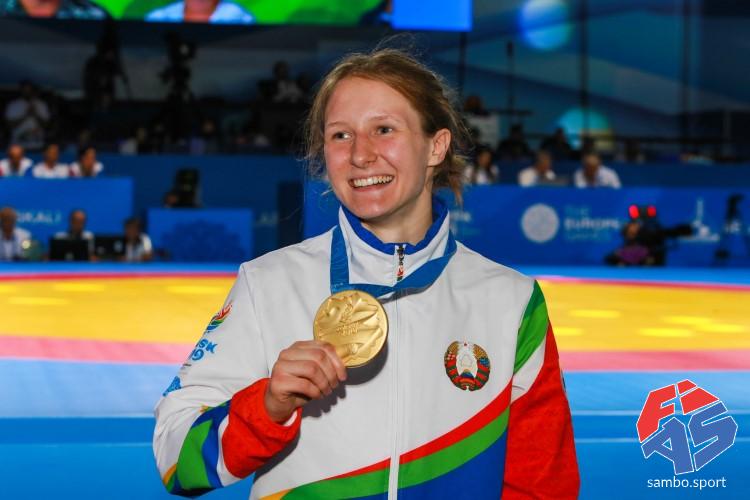 "Our children from my SAMBO club and their parents prepared posters with the words 'Vera, we are with you' and family was here: my parents, brother and sister. I like to fight in such an atmosphere. It gives me adrenaline," the Belarusian sambist shared.
Vera Gorelikova admitted that she had the hardest fight in the semifinal of the tournament.
"I fought with Russian Yana Kostenko for the first time. She is very decorated and strong. I am very happy that I managed to meet her in the semi-final. It was the hardest fight ever," Gorelikova said.