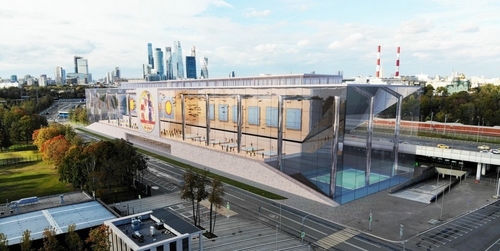 The exterior of the complex will be made in the same style as the architecture of the historical buildings of Luzhniki
The Moscow Architecture Committee approved the architectural and town-planning appearance of the Palace of Martial Arts, which is planned to be built on the territory of the Luzhniki Olympic Complex in Moscow, the press service of the committee reports. The building project was developed by the architectural bureau UNK project, which in recent years has been actively engaged in the development of the Luzhniki territory.
The International Sambo Center and the Boxing Center will be located in the Martial Arts Palace. The total area of ​​the six-floor building will be more than 40 thousand square meters. The building is designed in such a way that both centers located in could operate independently of each other.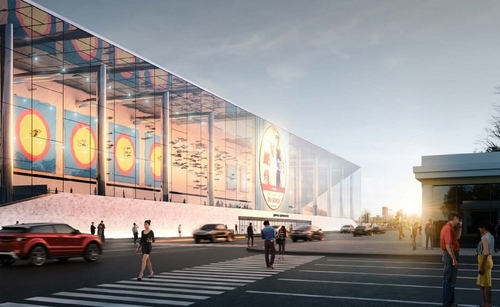 The exterior of the complex will be made in the same style as the architecture of the historic Luzhniki buildings. For example, the facades will be lined with fiber-reinforced concrete panels and relief stainless steel lamellas, and the basement will be covered with large granite slabs that the UNK project used in its other project, the building of the Water Sports Palace in Luzhniki.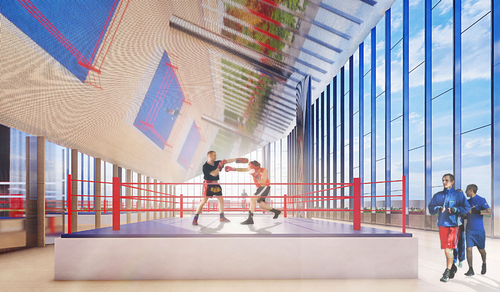 The frontal wall is decorated with a round-shaped media screen. For the design of the end parts of the building where the pools and gyms will be located, the architects use stained glass windows with fiber-reinforced concrete slats, according to the materials of the Moscow Committee for Architecture. The palace will have a large glass area, so the authors of the project have focused on the interior decoration — one of the main decisions will be a mirror ceiling made of stainless steel. Due to the optical effect from the street you could see the activity inside the building.