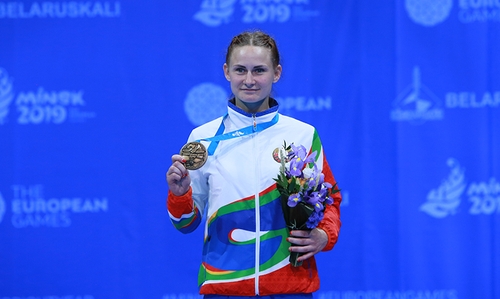 Belarusian sambist Tatyana Matsko won the bronze medal of the SAMBO tournament at the II European Games in the weight category up to 64 kg among women. In an interview after the final, she told why she was upset by the third place, what prevented her from winning the first fight and what it was like to perform at home in front of belarusian fans.
"I'm not happy. I wanted to win because I was sure about my strength and that's why I'm upset right now. I know I can be better. But I was unsuccessful," Matsko said.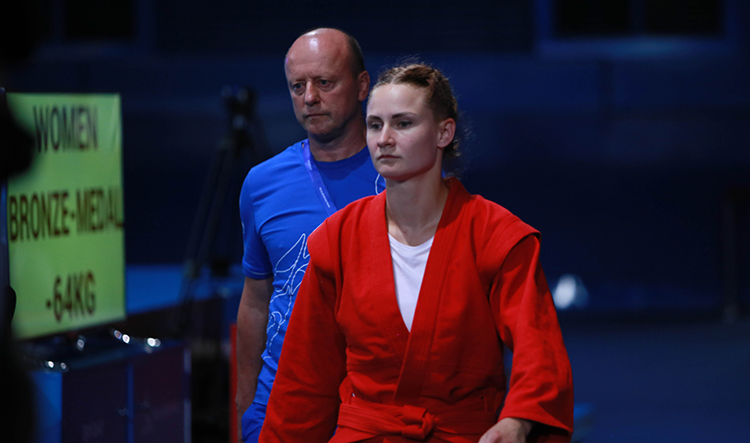 According to the Belarusian sambist, the first fight with a rival from Russia, Ekaterina Onoprienko, turned out to be too difficult, and she was defeated 0:8.
"I don't know what went wrong but I'm very upset. I can't say that I was nervous. I was very confident in my victory but SAMBO is SAMBO, anything can happen and it did," Tatyana Matsko shared her opinion.
Belarusian athlete also noted the special feelings that she feels when she fights behind her native audience.
"I'm very glad to be here with our fans because it does make me feel a lot stronger at home," Matsko said.