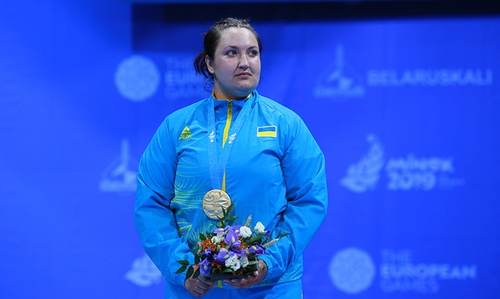 Ukrainian sambist Anastasia Sapsai became the winner of the SAMBO tournament at the 2nd European Games in the weight category over 80 kg among women. In an interview after the final, she told about friendship with rivals, revenge for defeat and the importance of a gold medal for her team.
"The tournament was pretty hard. I have met all of my opponents before and it's been so hard but this was a long-awaited victory," sambist said.
Sapsay told that she has a close friend in the national team of Belarus — Ekaterina Kalyuzhnaya, who also performed at the tournament in her weight category.
"We fought in the semi-final and despite losing she stayed to support me. It's the biggest motivation and happiness one can get. Friendships like these are such a source of motivation," Ukrainian said.
Anastasia Sapsai knows her rival for the final Elena Kebadze from Georgia very good.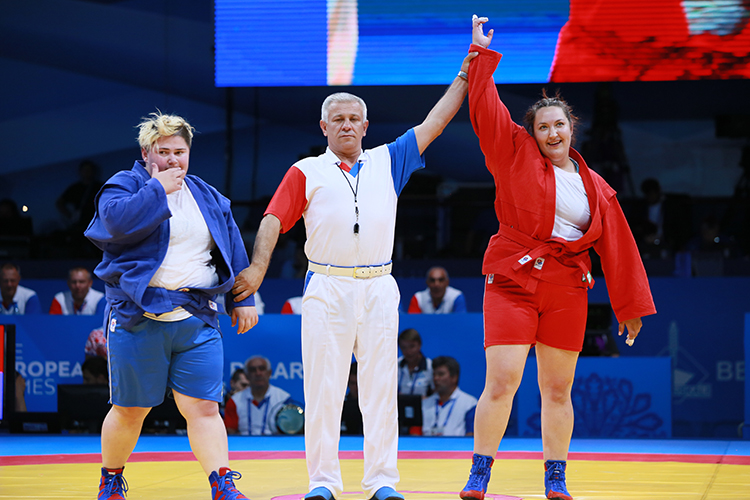 "I lost a couple of fights to her. This was like a rematch. It may have seemed easy from outside but it was emotionally and physically hard to win," sambist said.
Sapsai won the first gold medal for her team.
"I'm very pleased to win the first gold medal in sambo for Ukraine. It's a shame that the others have lost in the finals but we have what we have and all medals count, but this gold medal is a big plus for the team," the winner noted.