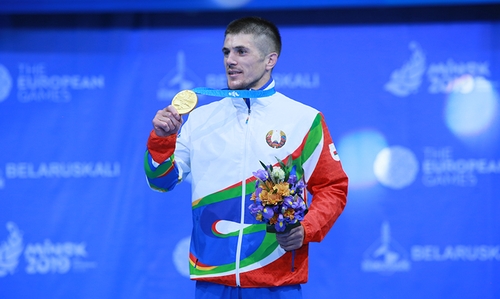 Belarusian sambist Alexander Koksha won the SAMBO tournament at the 2nd European Games in the weight category up to 68 kg among men. In an interview after the final he told that he was agitated after a heavy fight, what the coach said before the final and received congratulations from his daughter during the interview.
"Words cannot describe what I feel now, emotions are running high. I'm a little bit tired yet, but I can already feel the cheerfulness due to the fans who were cheering so loud. Thank you a lot for your support. I really wanted to prepare well to the European Games and to date it's the main medal in my life," he said.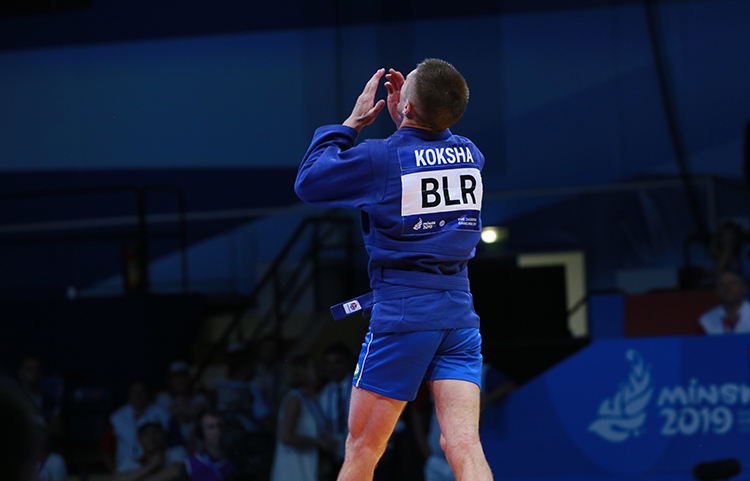 The Belarusian admitted that he well knows his rival in the final — Mindia Liluashvili from Georgia.
"I had a very well-decorated opponent. I have fought him several times and there have been victories and defeats. It was a tough, tactical fight and I think I figured out his weakness. My coach said, 'You have to win at all costs'," Alexander Koksha said.
His daughter Milena congratulated him with roses during te interview after the match.
"Thank you so much to all who believed in me after I became injured. The support comes from my family and daughter, relatives, coaches, fans and team," — the winner said.