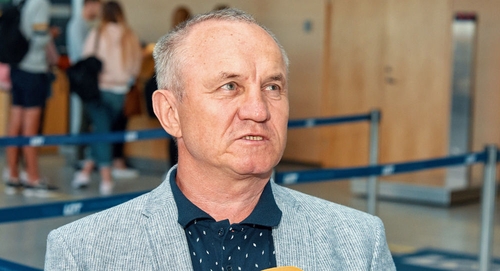 Estonian sambo athletes Vadim Fomin and Anna Ovcharenko will be able to compete at the European Games in Minsk with recognized Sambo leaders, athletes from Russia, Belarus and Ukraine, informed Sputnik Estonia the head of the Estonian Sambo Union, Dmitry Samoshchuk.
The medals won earlier by Estonian athletes at the World and European Championships allow us to hope that they would be able to win prizes in Minsk as well.
"Eight sambo athlets, who came to the European Games (in each weight category the number of participants is limited to 8 sportsmen, there are no weak ones. If at the European championships 20 people usually participate and we still need to get into the eight, then we will immediately fight in the eight of the strongest, "said M. Samoshchuk.
The participation of Sambo in the European Games, which strives to become as prestigious as the Olympic Games (only for European countries), can give this sport one more plus for joining the Olympic sports on a full-fledged basis. Sambo has received only temporary recognition from the International Olympic Committee.
The second European Games will be held in the capital of Belarus from 21 to 30 June 2019. Sambo tournament in the II European Games starts on Saturday, June 22.
Two sambo athletes will perform from Estonia — Vadim Fomin and Anna Ovcharenko