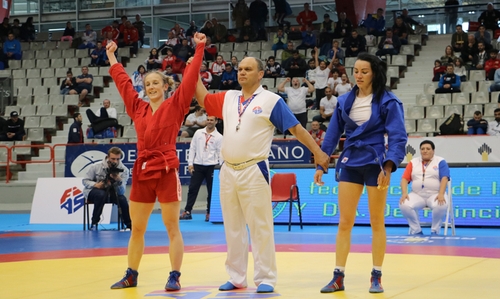 May 19, the third day of the European SAMBO Championships in the Spanish city of Gijon is over. Athletes competed for 9 sets of medals among men and women in sport SAMBO, as well as in combat SAMBO. The medal winners of the tournament share their emotions and impressions in their interviews to the FIAS website The general sponsor of the tournament is Rosneft Oil Company.
Laure FOURNIER (France), a gold medal winner in the up to 56 kg weight category among women: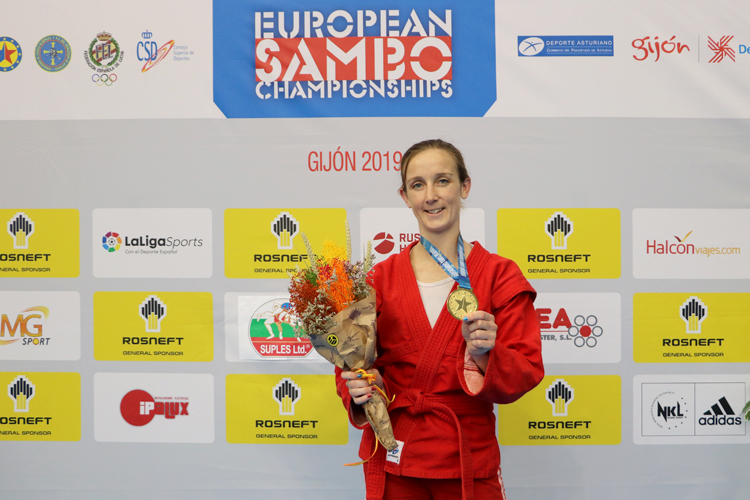 — To me, the secret of victory is in intensive preparation and in one's will to win. Certainly, all components are important to succeed, from proper training and recreation in time of preparation to high concentration and will to fight to the last second in the competition.
And, of course, you need to believe in yourself. To me, winning the World Championships in Bucharest has become a turning point. Now, with the European Games coming up, I will psych myself up to win there, as well.
Tomer GOLOMB (Israel), a bronze medal winner in the up to 62 kg weight category among men: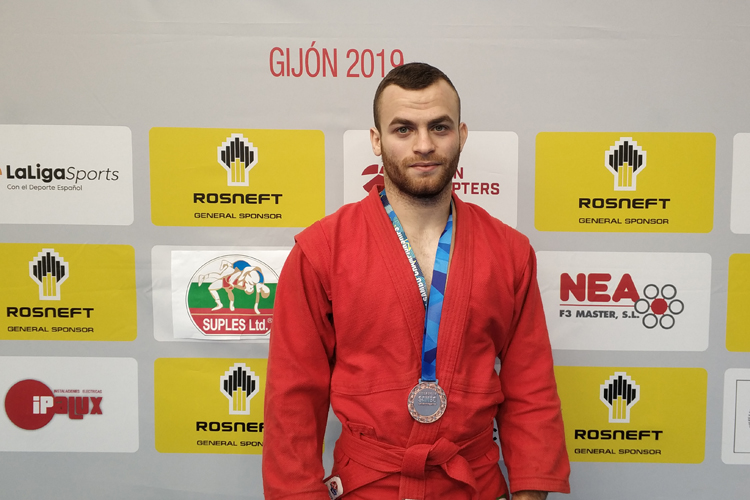 — For me, the bronze at the continental championships is a success, because I came to SAMBO just a month ago, I switched from judo. I enjoy SAMBO very much, as there are more opportunities here than in judo. And, of course, I really wish SAMBO to be included in the program of the Olympic Games.
I think the third place at the European Championships is a good start. I was fighting in the up to 62 kg weight category, but this is not actually my weight, my category is up to 57 kg. Perhaps that is why I've won a bronze medal rather than a medal of higher value. I hope that next time I will succeed in achieving some better results.
Ivana JANDRIC (Serbia), a bronze medal winner in the up to 68 kg weight category among women: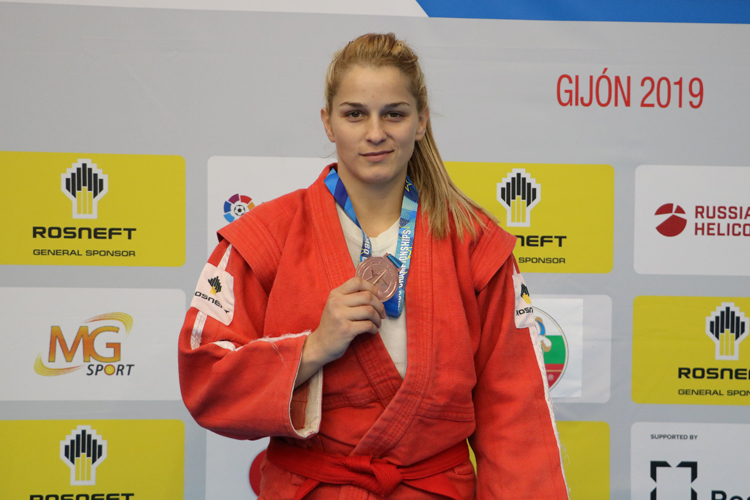 — Honestly, I feel some disappointment. When I arrived here, at the arena of the European SAMBO Championships in Gijon, I felt great and I was sure that I could at least reach the finals. My bronze medal is, of course, not so bad a result, yet for me today it is rather a consolation prize. Despite all this, I hope that in a month I will be able to win a medal at the II European Games in Minsk. This is my primary goal for the season.
My special thanks are due to the organizers of the European Championships, the national SAMBO Federation of Spain, as well as the International and European SAMBO Federations, for an excellently staged tournament. For the participants, everything was provided at the highest level, we performed in a spectacular arena — all in all, in my personal opinion, this is the best European SAMBO Championships in recent years of all those in which I've taken part. I hope that in the future continental championships will be held at the same high level, and athletes will be able to focus totally on competitions.
Sergey KIRYUCHIN (Russia), a gold medal winner in the up to 82 kg weight category among men: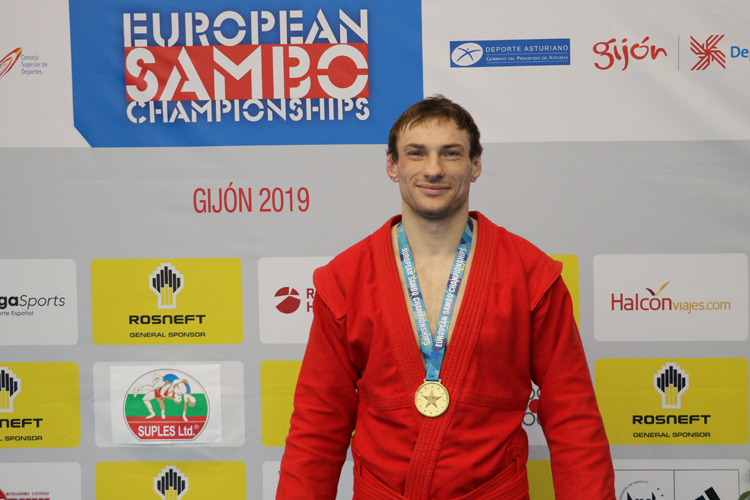 — The price of success, of course, is high, it is years of training. The training process is always a hard work, wearing and tearing routine, but nothing can be achieved without it. Of course, the role of coaches is very important, their tips and pieces of advice are absolutely invaluable. My coaches helped me choose the right tactics for the fight, suggested what to pay attention to, how to finish the combat. As a result, I've got the European Championships gold medal.
Lucija BABIC (Croatia), a bronze medal winner in the up to 68 kg weight category among women: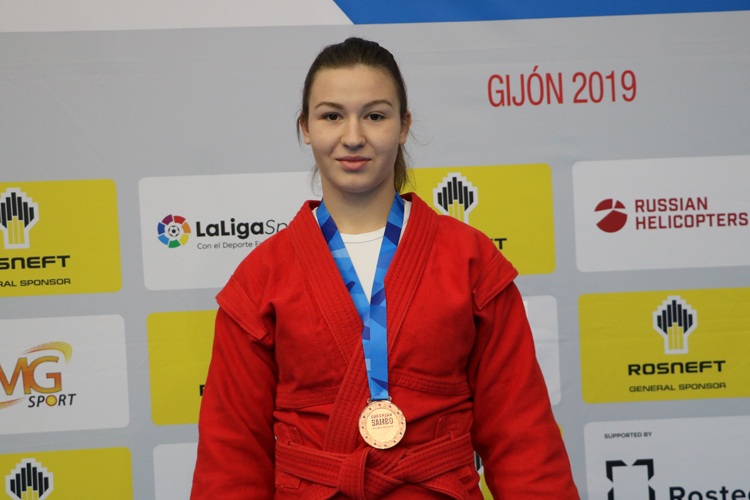 — Despite my defeat in the semifinals, I am very pleased with the bronze medal, although, of course, I'm not going to rest on my laurels, and next time I will try and achieve a higher result. This is my second participation in the European Championships, but my first medal. For me, this is definitely a move forward.
Louis LAURENT (France), a bronze medal winner in the up to 90 kg weight category in combat SAMBO: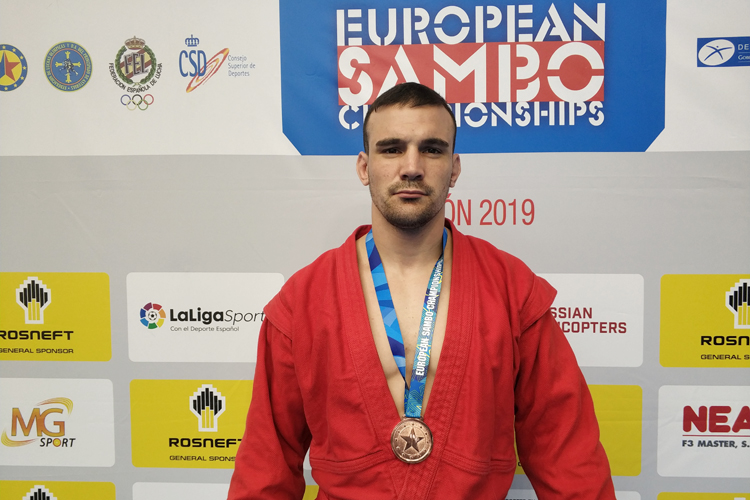 — Sad to say, I was injured during the preparation for the European Championships and resumed my training practice only a week ago, so I did not have enough time to get into shape. As for the World Championships in Seoul, I have no idea as yet whether I could participate in that tournament or not. I think I will train intensively and prepare myself, and then we'll see. The fact is that I work and train at the same time. It is very difficult to combine work and remain a professional athlete.
Tariel ABASSOV (Israel), a bronze medal winner in the up to 68 kg weight category in combat SAMBO: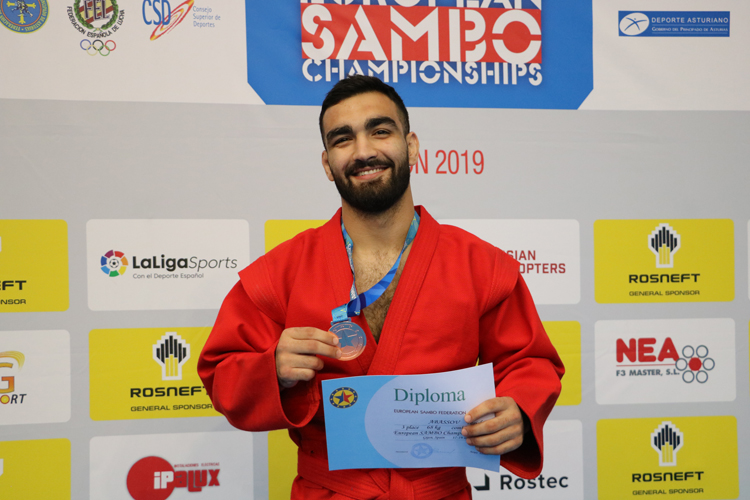 — I can't say that I am fully satisfied with the result, I was willing to prove myself in a better way. Yet, my main goal is to become a world champion in combat SAMBO, so each competition is the next step towards my goal. If everything goes well, before the main starts of this year I will take part in another tournament. Last year at the World Championships I suffered a cheekbone trauma, now I managed to avoid injuries, and I believe that by the next World Championships I will be a hundred percent ready. How are my achievements regarded at home? I can't say that I've become famous, but there are people who appreciate it, and I feel gratified.