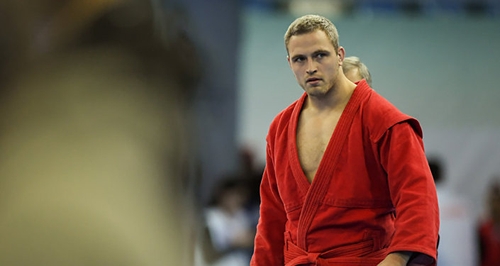 The Continental Championship brought together over 250 wrestlers from 29 countries in Gijon, including two representatives from Latvia. The most famous Latvian sambo athlete Viktor Reshko had never before risen above third place, be it the European Championship or the world championship. And this time he managed to do it.
In Gijon, Reshko performed in his usual weight category up to 100 kilograms and in the first fight he defeated a Ukrainian Alexei Moiseyev in less than two minutes. The Georgian wrestler Georgi Kabaidze was waiting for him in the semi-finals. Here Viktor had to work hard, but in the end this Latvian rival also defeated this rival, guaranteeing himself a silver medal for the first time. He got it, because in the final he had a painful hold made by Russian Dmitry Yeliseyev and lost the decisive match.
Besides Reshko, Abulfaz Nasyrov (weight up to 74 kilograms) represented Latvia in Spain, but for him the championship ended after the first lost bout.