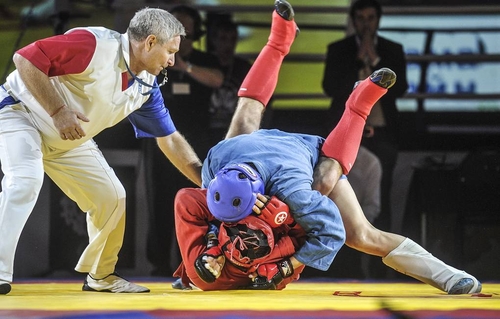 MOSCOW, May 16. / Tass /. The Congress of the European Sambo Federation approved Yekaterinburg as the venue for the 2020 European Championship. This was reported on Thursday by Tass in the press service of the federation.
Ekaterinburg was the only applicant for the tournament. Also, the European Sambo Federation approved the venue of the European Junior Championships 2020, the competitions will be held in the Bulgarian Panichishte.
"A lot has been done for the development of sambo in Yekaterinburg, this year we started construction of sambo palace in the city. We hope it will be a great occasion to visit it during the European Championship. We will be able to hold competitions there, and training stage for teams. The organisation of the European Championship in Yekaterinburg is important for the development of Sambo not only in Russia, but also in Europe, "said to TASS Sergey Eliseev, President of the European Sambo Federation and All-Russian Sambo Federation, .
The European Sambo Championship 2019 will be held in Spanish Gijon from May 17 to 19.