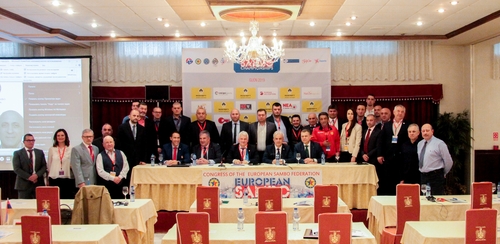 The annual reporting congress of the European Sambo Federation (ESF) was held on May 16 in Gijon, Spain. There were 7 members of the Executive Committee and 24 affiliated National Sambo Federations.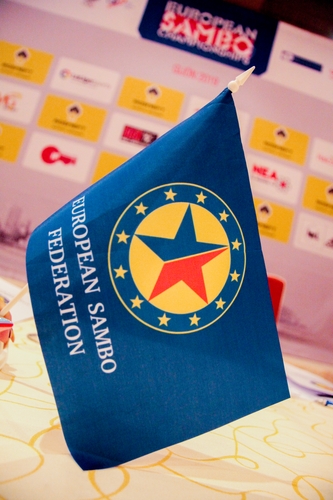 The following issues were treated on the Congress: report of the ESF Executive Committee for 2018, holding of the European Sambo Championship 2020 in Ekaterinburg, Russia, approval of the ESF regulations on holding of European competitions, preliminary termination of power and additional election of the ESF EC members.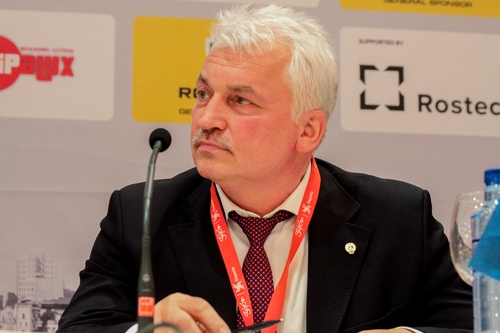 The President of the European and Russian Sambo Federations took the floor and delivered on the activities accomplished by European Federation. He said that there were 36 National Sambo Federations in the composition of the ESF with 3 member candidates: Austria, Norwegian and Sweden. Presently, 21 National Sambo Federations have already received the recognition from their NOCs. The Dutch Sambo Federation became the last one, which was recognized on December 4, 2018. The President also highlighted that the most important news in 2018 was the recognition of Sambo from the International Olympic Committee (November 30, 2018).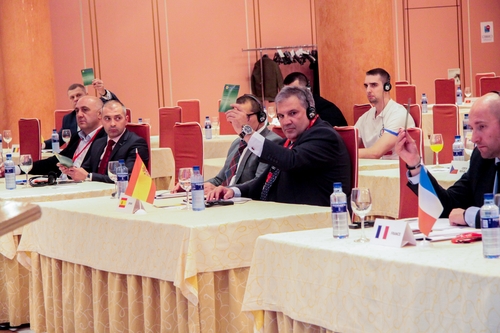 He stressed in this report the necessity of education of new referees and secretaries of the competitions.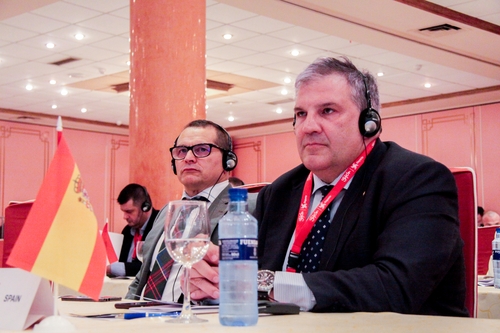 Regarding the preparations for the II European Games, the President of the ESF said the following: "The competitions would be held at the Palace of Sports on June 22-23, 2019 in Minsk. This Palace of Sport was one of the oldest sports facilities in the city and was well known to us from previous competitions. The spectators are familiar with the traditions of Sambo and athletes in Minsk. Totally, 144 athletes representing 31 countries would participate and 18 sets of medals would be played."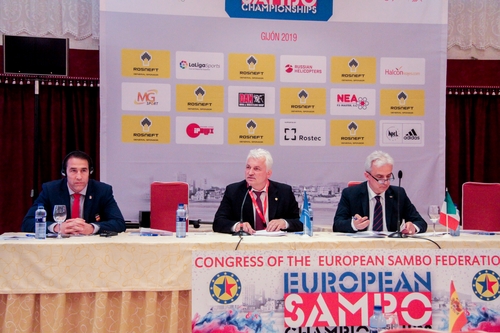 As for the anti-doping issue, the President of the ESF said that this issue was highly important for the federation, noting that at the moment seven athletes from Europe are excluded from participating in competitions.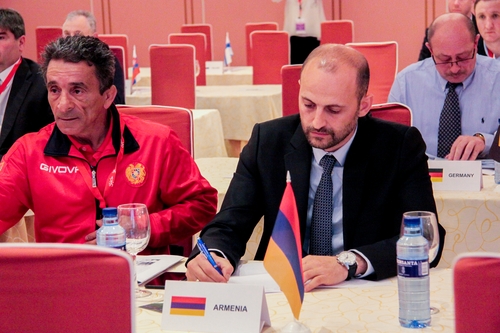 "In general, the sports year was a success; we did not stop, but have been constantly developing. Sambo has been actively popularizing in Europe, it is proved by the activity in Romania, Belarus, Germany, Georgia, France, the Netherlands, Spain, Hungary, Italy, the Czech Republic, Croatia, Serbia and Israel. National sambo federations of these countries come up with proposals to hold major competitions in their own countries and hold them at a high level, working with their NOCs and the Ministry of Sports," concluded Mr. Eliseev.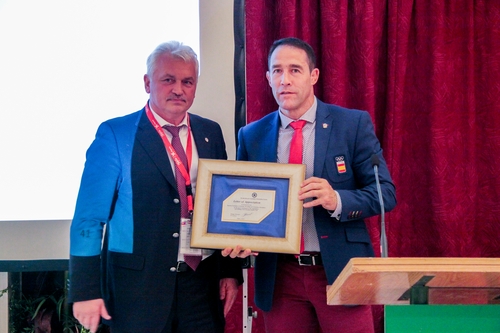 Summing up, the President of the ESF expressed his gratitude for organizing and holding the high-level competitions in 2018 to the president of the Czech Sambo Union, the Sambo and Wrestling Federation of Madrid and the Spanish Federation of the Olympic Wrestling and associated disciplines.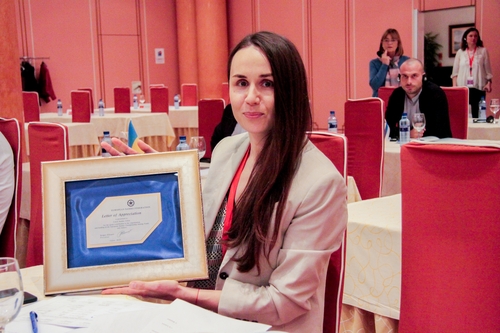 In addition, Vladimir Beloglazov, Director for General Affairs of UGMK , took the floor at the end of the congress, as well as the French TV journalist Hakim Djelouat and the President of the Armenian Sambo Federation Mikael Hayrapetyan.