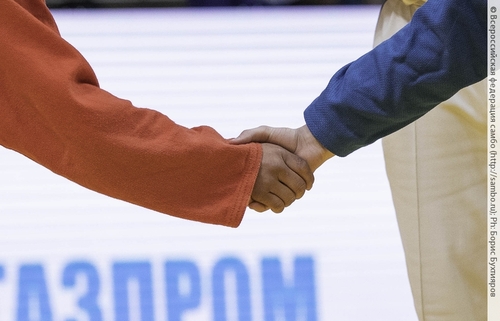 287 sambo athletes from Israel, Belarus, hero-cities and cities of military glory and federal districts of Russia arrived in the northern capital on the eve of May 9 on Victory Day.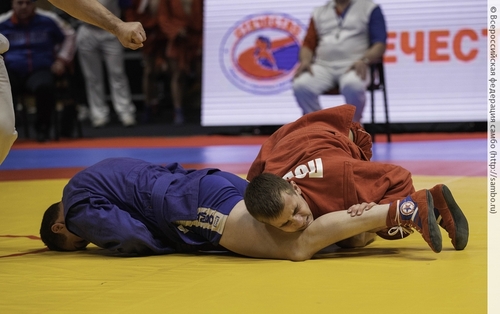 The PODEDA International Youth Sambo Tournament among national teams of federal districts of Russia, hero cities and cities of military glory is a significant event in the world of sports. There are no famous and titled fighters among its participants, and crowds of fans do not stand in line for champions' autographs ... However sportsmen, who won medals and cups of this youth tournament, consider this victory as the most honorable and precious award, regardless of how many prestigious trophies won before. Sambo jackets with the inscription "POBEDA" become a talisman, as long as this happy thing remains fit to the owner. The youth grows up, become world and European champions, but in their heart forever remains the joy of that May day, about which one word reminds us on the jacket — "Victory".
For several years in a row in May, on the eve of Victory Day, St. Petersburg has been hosting sambo wrestlers from different states — young wrestlers, 15–16 years old, who are striving to win their first sports trophies.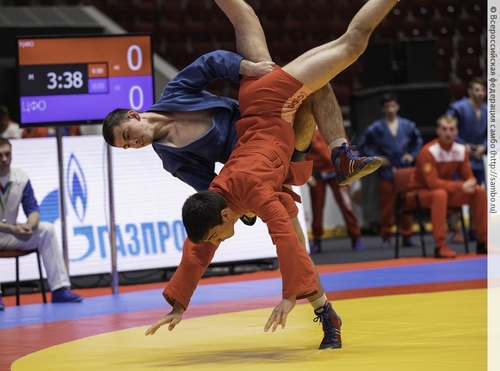 A tournament "Victory" is a team competition, the athletes fight "wall to wall." Emotions overwhelm the participants; they support each other, go to fight, realizing the responsibility for the overall result. In case of victory the joy is ten times stronger because there many sambo players in the team.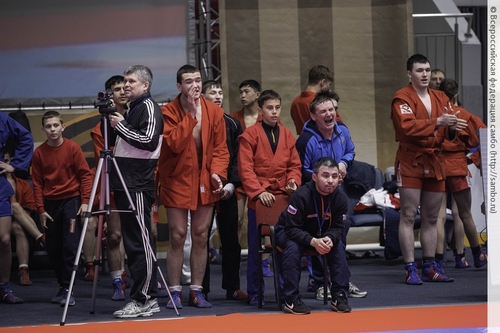 This year in the standings among the cities-heroes participated ten teams. The best were the sambo athletes of Moscow, the team from Smolensk took the silver. Third places were distributed between the hero-cities of Novorossiysk and St. Petersburg.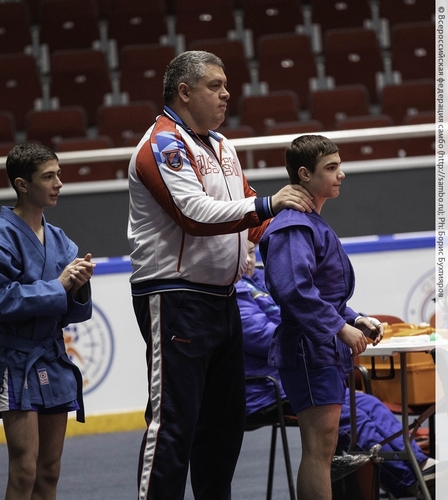 In the standings among the national teams of the federal districts of Russia, the level of competition was rather high: athletes of nine regional teams took part in it. The sambo athletes from the Central Federal District confirmed their title of leaders. The second place took the North Caucasus Federal District. The honorable third places were taken by the teams of the Southern and Volga Federal Districts.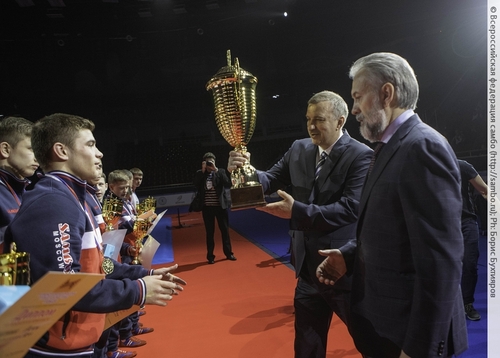 In the standings among the cities of military glory, the victory for the first place was won by the team of the city of Mozhaisk, the sambo wrestlers from Rostov-on-Don took the silver. Third place was taken by Vladikavkaz and Anapa.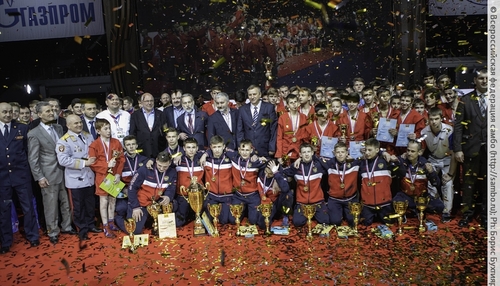 The culmination of the tournament was the super final: teams from the city of Moscow and the Central Federal District met in the decisive bout. The main Victory Cup in a bitter struggle was won by the Moscow team With a score of 5: 5, which won by points 15:14.