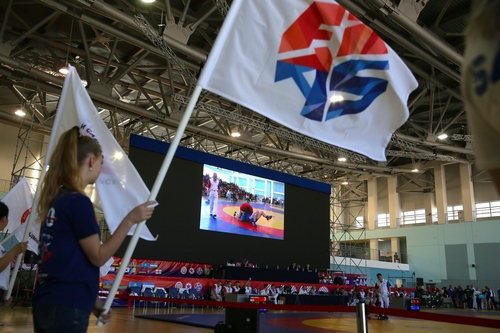 On April 27-28, Vladivostok hosted the XIX international Sambo tournament of category "A", "Yury Potapov Memorial" among men and women.
The venue for the competition became the Universal Sports and Recreation Complex, the Sv FEFU building on Russky island. 176 athletes from Russia, Azerbaijan, Armenia, Belarus, Germany, Georgia, Israel, Spain, Kazakhstan, Kyrgyzstan, Lithuania, Moldova, Mongolia, Uzbekistan, South Korea arrived to take part in the tournament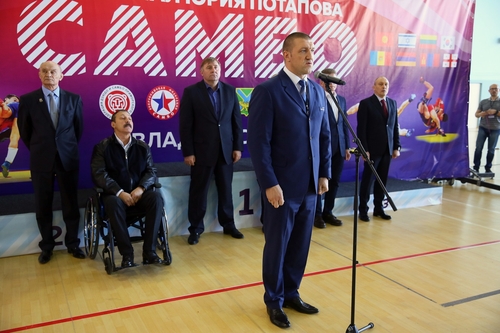 The opening ceremony was attended by Governor of Primorsky Krai Oleg Kozhemyako, mayor of Vladivistok Oleg Gumenyuk, Director of the Department of Physical Culture and Sports of Primorye Jean Kuznetsov, Sport Director of the International Sambo Federation Maximov Dmitry, Head coach of the Russian national team Troshkin Dmitry, President of the Judo and Sambo Federation of Primorsky Krai Alekseyenkov Viktor, Director for Expertise and Analytical OTE FEFU Azhimov Feliks, Yuri Potapov's father Potapov Methodiy. The memory of Yury Potapov was honored with a minute of silence.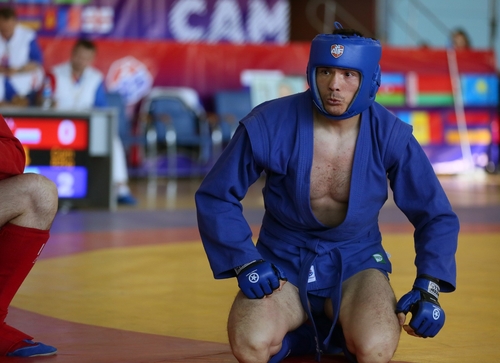 Men and women performed in 9 weight categories, the first bouts were performed in 5 weight categories in combat sambo.
Winners and prize-winners of the tournament received a medal and a diploma, as well as memorable and valuable prizes.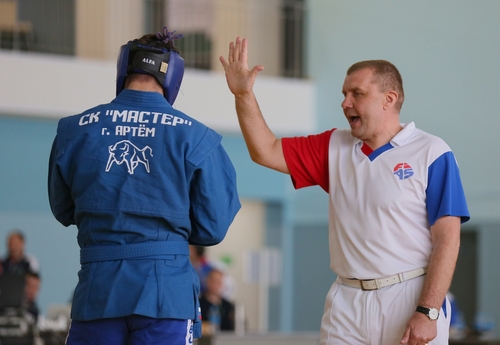 Nikolay Kovtun from Primorye Territory performed in combat sambo in the weight category up to 68 kg, according to the results of the tournament he will be awarded the title "Master of Sports of International Class". Nikolai represents Master Skip, coaches Alexey Pisarenko and Vladimir Zubkov.
Winners of the international tournament:
Combat Sambo
57 — Aursulov ArtemRUS
62 — Bokiev Bahodir UZB
68 — Kovtun Nikolay RUS (Primorsky Krai)
74 — Kudranov Istam UZB
82 — Nurmatov Bekhzod UZB
Men
52 — Ondar Artur RUS
57 — Simakov Vitaliy RUS
62 — Fedorov Alexandr RUS
68 — Ernazarov Sarbon UZB
74 — Amaryan Gela RUS
82 — Kazaryan Samvel RUS
90 — Yokubov Nemat UZB
100 — Poznakhirco Gleb RUS (Primorsky Krai)
+100 — Haptsev Artur RUS
Women
48 — Bazko Yuliya RUS (Primorsky Krai)
52 — Zakharova Natalya RUS (Primorsky Krai)
56 — Karakyan Kristina RUS
60 — Mukhtarova Gulfia RUS
64 — Anisimova Valeria RUS
68 — Mytareva Ekaterina RUS
72 — Khomiachkova Anastasia RUS
80 — Ambartsumova Dayana RUS
+80 — Shekerova Maria RUS