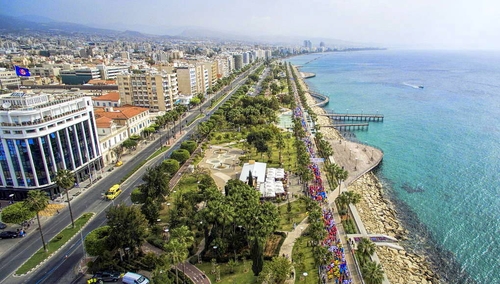 Today 265 sambo athletes arrived in Limassol, Cyprus, from 21 countries of Europe: Armenia, Ukraine, Russia, Bulgaria, Georgia, Belarus, Latvia, Lithuania, Estonia, Israel, Azerbaijan, Moldova, France, Ireland, the Netherlands, Germany, Greece, Romania, Macedonia, Cyprus and Poland.
Tomorrow starts the first competition day. Athletes will compete in the following weight categories: 48, 60, 75 kg (Youth, M); 40, 52, 65 kg (Youth, W); 48, 62, 82 kg (Juniors, M); 44, 56, 68 kg (Juniors, W).
The preliminaries start at 10:00 am and will be followed by the semifinals. Then, there will be a lunch break. The evening part of the competition, opening ceremony and finals will begin at 17:30.
Follow the European Youth and Junior SAMBO Championships online on our website! Each country has presented its best athletes, and each hopes that it will return with a medal. Tomorrow the first competition day will start and determine the first best sambo athletes of the European Youth and Junior SAMBO Championship.