The Cup of Ukraine among men and women in sports and combat Sambo brought together 230 athletes from 17 regions on March 16-17 in the capital of Volyn.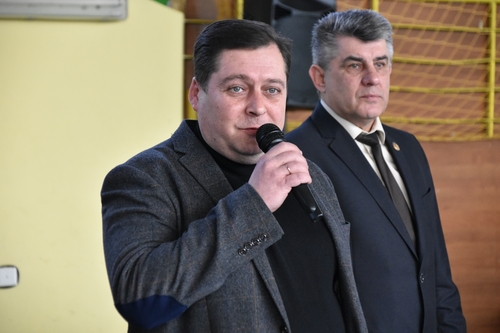 "It is worth noting that this national cup became a Lutsk's traditional tournament, the competition has been held for the third time in a row here," says Vadim Rogach, president of the National Sambo Federation of Ukraine. — I should point out fantastic organizational work of our regional division headed by Anatoly Bondarev. The Cup is an opportunity for athletes, who claim a place in the national teams of different age categories. The best sambo athletes also took part in this competition as Dmitry Evdoshenko and Galina Kovalskaya, the bronze medals in the World Cup 2018, they had regular victories here, as well as Alla Begeba, the winner of the gold medal at the World Championship among Youth and Juniors.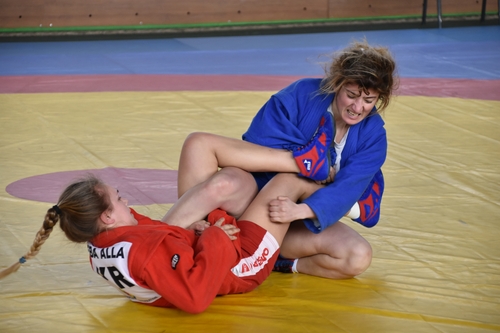 Team competition results:
1. Lviv region.
2. Ivano-Frankivsk region.
3. Odessa region.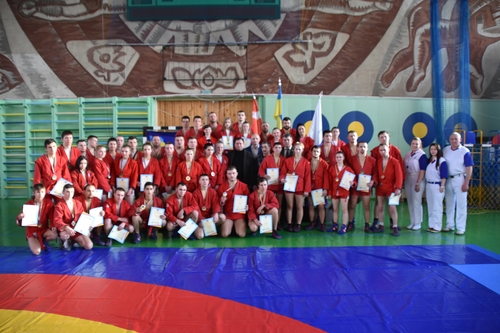 Women
— 44 kg
1. Yulia BURLAK
2. Elizaveta DIDORENKO
3. Elizaveta POLOVIKOVA et Victoria YURCHENKO
— 48 kg
1. Veronika MITSKEVICH
2. Anna VINOGRADSKY
3. Ekaterina BORISOVA et Alina PUSHCHUK
— 52 kg
1. Alla BEGEBA
2. Alvard HAKOPYAN
3. Marta CHAPLINSKY et Angela KHOKHLOVA
— 56 kg
1. Christina BONDAR
2. Elena KRAVCHENKO
3. Emilia KAMERON et Maria CHERAVAN
— 60 kg
1. Elena GAYDASH
2. Maria RYBACHUK
3. Ivanna CHERVAN et Yulia VORONENKO
— 64 kg
1. Valery BIRYUCHENKO
— 68 kg
1. Anna ANTIKALO
2. Uliana GAG
3. Victoria GAPON et Aleksandra SIRENKO
— 72 kg
1. Veronika KRATYUK
2. Anna KUHARUK
— 80 kg
1. Galina KOVALSKAYA
2. Alina BONDAREVA
3. Marina LEBEDYUK
+ 80 kg
1. Vasilina KYRICHENKO
2. Tatyana KOSTENKO
3. Miroslava TSIGOLKO
Men
— 48 kg
1. Andrey MIHAILOVICH (Lviv region)
2. Yury ANDRONATY (Vinnytsia region)
3. Dmitry Semenchenko (Zhytomyr region)
— 52 kg
1. Yuri Yaremchuk (Ivano-Frankivsk region)
2. Vitaly TERENTYEV (Mykolaiv region)
3. Grachik OSIPYAN (Kharkiv region) and Arthur Polovikov (Kharkiv region)
— 57 kg
1. Roman BRATCHENKO (Mykolaiv region)
2. Andrey LAYSHCHUK (Ivano-Frankivsk region)
3. Evgeniy DOBROVOLSKY (Odessa region) and Roman SHIYKA (Lviv region)
— 62 kg
1. Vasily ONUFRAK (Ivano-Frankivsk region)
2. Cyril SOLOHA (Kharkiv region)
3. Maxim BELEVTSOV (Kharkiv region) and Konstantin NOTKIN (Chernihiv region)
— 68 kg
1. Dmitry EVDOSHENKO (Kharkiv region)
2. Daniil DROZD (Kharkiv region)
3. Taras KRAVCHUK (Khmelnitsky region) and Igor BURY (Chernihiv region)
— 74 kg
1. Arthur SARGSYAN (Donetsk region)
2. Alexander BRUS (Khmelnitsky region)
3. Danila SHEVCHENKO (Dnepropetrovsk region) and Mikhail SVIDRAK (Ivano-Frankivsk region)
— 82 kg
1. Zakhar Shadrin (Mykolaiv region)
2. Nazar SHADRIN (Mykolaiv region)
3. Yury POZHAR (Ivano-Frankivsk region) and Artem DENISOV (Vinnytsia region)
— 90 kg
1. Dmitriy STETSENKO (Donetsk region)
2. Konstantin PAVLYSHIN (Ivano-Frankivsk region)
3. Petr VGNANCHUK (Volyn region)
— 100 kg
1. Andrey BOLOBAN (Cherkasy region)
2. Alexey MOISEEV (Kiev)
3. Vladislav LEBEDINSKY (Donetsk region) and Alexander TSURKAN (Nikolaev region)
+ 100 kg
1. Arthur GRECHAN (Lviv region)
2. Aleksey KUCHERENKO (Lviv region)
3. Andrey KARASIYCHUK (Volyn region) and Andrey SPIRIDONOV (Lviv region)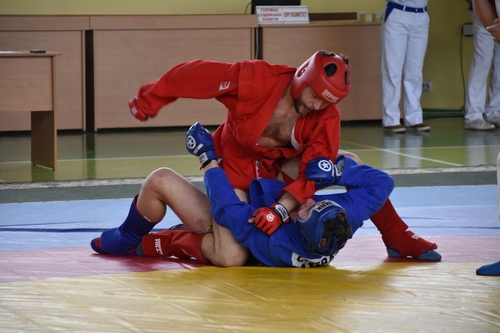 Combat Sambo
— 48 kg
1. Andrey MIHAILOVICH (Lviv region)
2. Yury ANDRONATY (Vinnytsia region)
— 52 kg
1. Gevorg MANUKYAN (Odessa region)
2. Vitaliy Dobryansky (Zhytomyr region)
3. Alexander KLAPSHA (Vinnytsia region) and Andrew FILIP (Odessa region)
— 57 kg
1. Zakhar LYULIN (Donetsk region)
2. Dzhonik MSTOYAN (Kiev)
3. Roman ASKEROV (Lviv region) and Roman SHIYKA (Lviv region)
— 62 kg
1. Vladislav KOHNENKO (Odessa region)
2. Vladislav BOVA (Kiev)
— 68 kg
1. Bachuki Bagishvili (Kharkiv region)
2. Zaydulah NAZIROV (Kharkiv region)
3. Ruslan PERVAK (Ivano-Frankivsk region) and David GAZERYAN (Kharkiv region)
— 74 kg
1. Stepan SAMKOV (Rivne region)
2. Vadim RATUSHNYAK (Vinnytsia region)
3. Vitaly KRASNOZHON (Mykolaiv region)
— 82 kg
1. Ivan GOLYACHENKO (Kiev)
2. Arthur Vorobiov (Kiev)
3. Vladimir BYKOV (Ivano-Frankivsk region) and Maxim SACHENKO (Chernihiv region)
— 90 kg
1. Petr DAVYDENKO (Vinnitsa region)
2. Konstantin PAVLYSHIN (Ivano-Frankivsk region)
3. Ruslan GALAYEV (Kiev)
— 100 kg
1. Artem OVCHAROV (Mykolaiv region)
2. Yuri KOSKIN (Volyn region)
+ 100 kg
1. Alexey GLUSHCHENKO (Kiev)
2. Nikolai Primachok (Rivne region)
3. Andrey KARASIICHUK (Volyn region) and Roman GOROSHKEVICH (Volyn region)