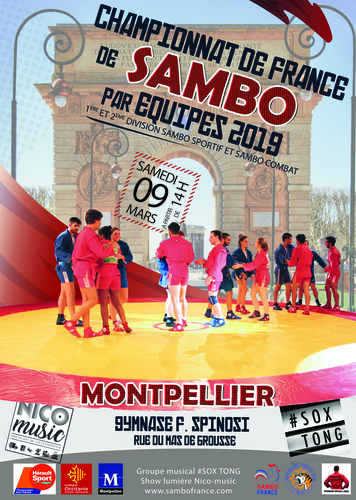 The Sambo Club Championship took place on Saturday, March 9, 2019 in Montpellier (Occitania). The championship was held according to the new form of competitions holding with two groups in sports sambo and one group in combat sambo.
This new and more attractive form of competition brought together 12 teams.
The "Union Sportive de Villejuif" team won against the competition organizer, the "Montpellier Sportif Club", in sports sambo in the first group.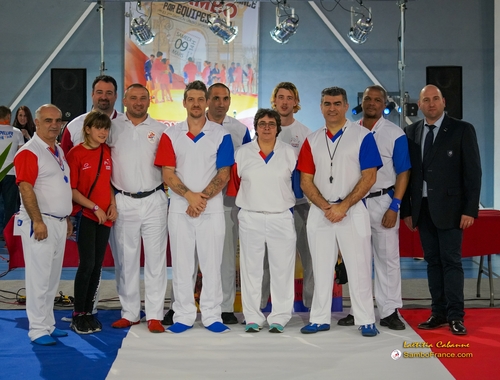 Then, in the second group in sports sambo the "Montpellier Sportif Club" team ranked first against the "Cintegabelle" team.
And finally, in the first group in combat sambo the "Paris Université Club" team won the French championship against the "Poussan" team.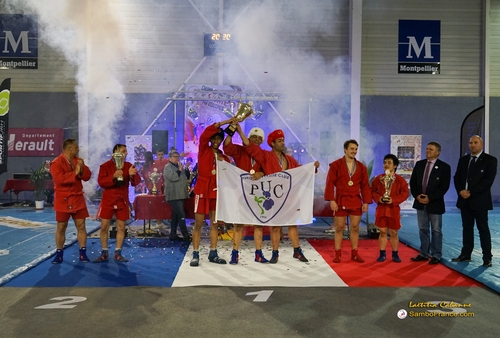 Sports Sambo, 1 group
1e — Union Sportive de Villejuif Lutte et SAMBO
2e — Montpellier Sportif Club /SAMBO
3e — Paris Université Club (2)
3e — Paris Université Club (1)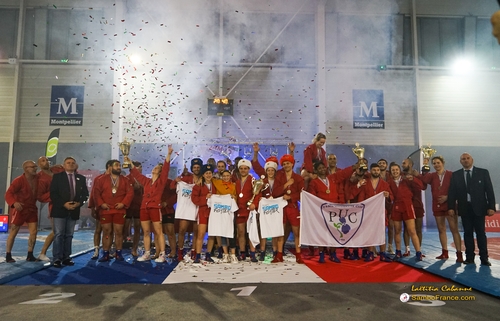 Sports Sambo, 2 group
1e — Montpellier Sportif /SAMBO
2e — Cintegabelle /SAMBO
3e — Judo Atheltic Poussan
3e — Union Sportive de Villejuif Lutte et SAMBO
5e — Paris Université Club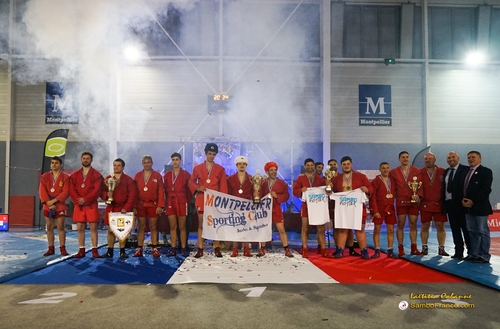 Combat Sambo, 1 group
1e — Paris Université Club
2e — Judo Atheltic Poussan
3e — Montpellier Sportif Club/SAMBO