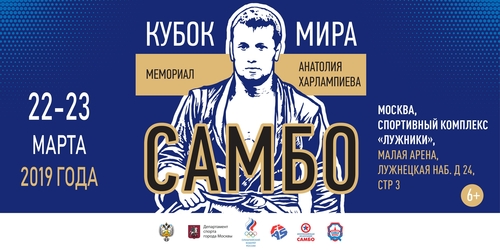 The World Sambo Cup "A. Kharlampiev Memorial" will be staged in Moscow on March 22-23, 2019 in Olympic complex LUZHNIKY — Smaller sports complex (24 Luzhniky, bld 3).
The Organizers of the event: Ministry of Sports of the Russian Federation, Russian Olympic Committee, Department of sports and tourism of Moscow, International Sambo Federation, All-Russian Sambo Federation, Moscow Sambo Federation.
The "A. Kharlampiev Memorial" takes an important place in the international sports calendar and dedicated to one of the founders of Sambo sport. The tournament was established in 1980 and was staged on October 10-11 in "DRUZHDA" Universal Sports Arena, the year of the Olympics in Moscow.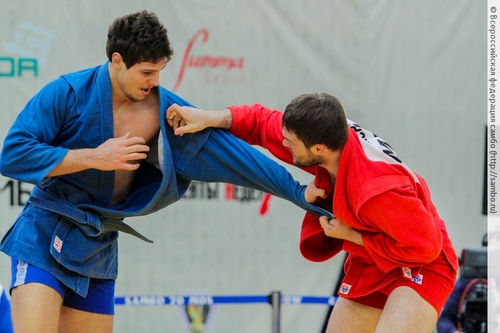 In 1983 this competition had got category A, it means the winners of the world cup become masters of sports of international class. Since 2009 "A. Kharlampiev Memorial" had been the prestigious World Cup Stage and Sambo Super Cup till 2015. After 2015 the tournament became an official and unique World Sambo Cup.
More than 250 people from 33 countries of the world will participate in the event: Armenia, Azerbaijan, Belarus, Bangladesh, Hungary, Venezuela, Germany, Georgia, Ireland, Spain, Italy, Cyprus, Kyrgyzstan, Cuba, Cameroon, Kazakhstan, Republic of Korea, Lithuania, Latvia , Moldova, Mongolia, Morocco, the Netherlands, Russia, Romania, Serbia, Turkmenistan, Turkey, the Philippines, France, the Czech Republic, Estonia, Japan.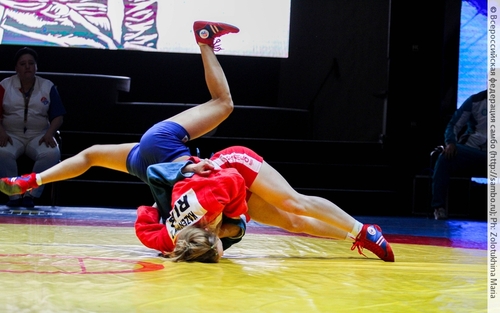 The World Cup will be played in nine weight categories among men (- 52, −57, −62, −68, −74, −84, −90, −100 et + 100 kg), nine categories among women (-48,-52,-56, −60, −64, −68, −72, −80 et + 80 kg) and nine categories in combat sambo (-52, −57, −62, −68, −74, −84, −90, −100 et + 100 kg).
On the opening day of the World Cup, the traditional laying of flowers will take place at the monument to Anatoly Kharlampiev in the Novodevichy Cemetery.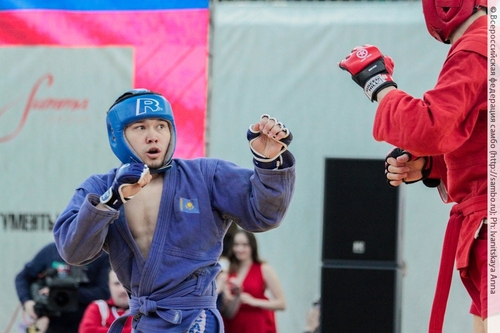 Accreditation for press
Please send the accreditation form by 19 March to Anna Ivanitskaya, e-mail: anna.sambo2016@gmail.com, 8-925-159-88-90.
Accreditation (XLSX, 34.2 KБ)
Word Cup's programme
Friday, March 22
10.00-15.00 — Preliminary bouts
17.30 — Opening ceremony
18.00 — Finals et awarding ceremony.
Saturday, March 23
10.00-15.00 — Preliminary bouts
18.00 — Finals et awarding ceremony. The closing ceremony