The championship in Deauville united French sambo wrestlers of all ages, from 7-8 years old to masters, on Saturday, February 23.
More than 270 athletes took part in competitions, which came from 9 regions and represented 34 sports clubs.
Before the start of the competition, Laure Fournier, the world champion in sports sambo 2018, held a training session for young sambo athletes and assisted the competition throughout the day: participated in photography session and selfies for the joy of beginners and young sambo wrestlers!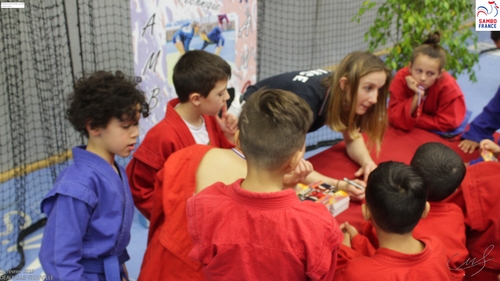 Competition results(PDF, 178.9 KБ)