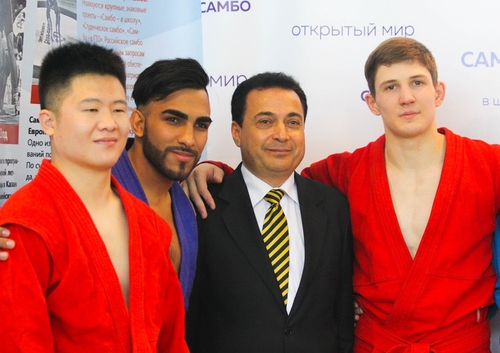 August 10, on the threshold of the European Union Sambo Cup in Riga, the European Sambo Forum will be organized for cooperation between National sambo federations (NSFs) and European universities.
The forum participants together with the educational institutes' representatives will elaborate the mechanism of cooperation to attract more amateurs and practitioners to the sambo clubs. Also some other active projects will be shared with participants: Sambo in School, Students' Sambo, SportKomanda and demonstration sambo.
In addition on August 11, the negotiations on continuous cooperation and exchange between universities and NSFs in sambo will be run individually.
In this connection, it is worth to remind that there was a Telebridge with international institutes in the framework of Moscow international salon of education held in April. So, they have already voiced the readiness to cooperate on these projects. The forum will be the next step for further negotiations that will bring together academic institutions and NSFs.