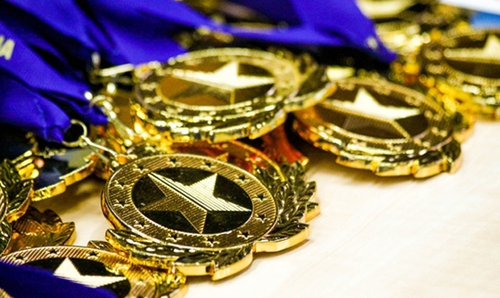 During the EU Sambo Federation congress, which took place in Belarus in May, the decision was made to hold the EU Sambo Cup. The competitions will be held in Riga (Latvia) on August 11~13. Competitors will be chosen among the sambo wrestlers, representing the EU countries. President of the Latvian Sambo Clubs Association Vsevolod Zeleny, who also initiated this tournament, has told FIAS website correspondents why it is crucial to hold such a tournament and why everybody should attend it.
About the idea
"The idea of holding such tournaments isn`t new at all. An event of such kind has already been held, but last time we held EU Championships, not the EU Cup. That tournament was supposed to unite the sambo wrestlers, hailing from the EU countries, however it was a small-scale competition overall and it couldn`t involve all European sambo federations. However the significance of such tournaments is still very high, so holding the EU Sambo Cup is an excellent idea".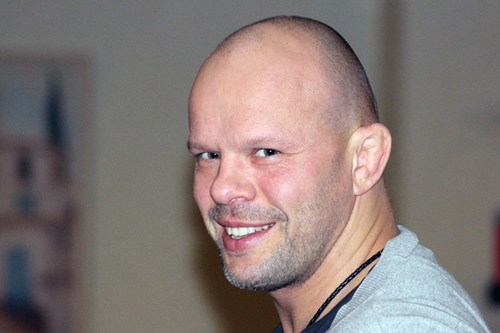 About the significance
"It`s essential to provide sambo wrestlers with lots of self-fulfillment opportunities if we want to develop sambo on our continent. Nowadays the countries, which are traditionally considered strong in it, clearly dominate large-scale international tournaments. Certain countries have just joined the sambo family recently, while some of them are still getting acquainted with this martial art, so it`s extremely difficult for them to compete with sambo veterans. Therefore, the EU Sambo Cup is very likely to boost sambo development in the EU countries".
About medals
"The EU Cup would provide a good basis for the Europeans for competing with each other and winning medals. Local champions, prize-winners and leaders will emerge. Moreover, this tournament will likely turn into a vital element of preparations for the European and World Championships".
About the smooth transition
"At the moment we have national or open championships and the one hand and major international competitions on the other hand. However there are no intermediate tournaments, which can possibly help the sportsmen switch from domestic competitions to international ones. I think it`s quite write to cluster the EU countries together and make them compete and reveal the strongest wrestlers. It`s a good basis, that can help Europeans prepare for larger-scale tournaments".
About competition experience
"It`s absolutely essential for every wrestler to gain some competition experience, because it can boost his confidence in the future. Besides that, there is an emotional component. It`s very important, when they play the national anthem and raise the flag, celebrating your achievements. It`s especially crucial for the countries that haven`t achieved major success in sambo yet. The main advantage of the EU Sambo Cup is the fact, that it gives you a brilliant opportunity to improve your skills and earn a medal".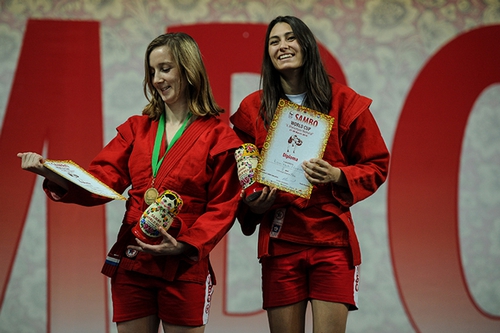 About the tournament status
"The status of this tournament is miles higher than it used to be. The European Sambo Federation (ESF) is going to sponsor this event, it has been included in the ESF official calendar, so it`s an official competition first of all. During the ESF congress in Minsk president of the continental federation Sergey Eliseev shared the idea of holding the EU Sambo Cup with other congress participants, and they welcomed this idea with open arms. Representatives of all federations have been officially invited to this tournament, I`m sure that they will enjoy the new competition format".
About seminars
"During the EU Cup we`ll also hold education seminars, dedicated to student sport. This subject has become very significant nowadays, not only in sambo, but also in many other sports. We know, that after finishing school sportsmen usually enter colleges at the age of 17~18 and continue their education, after that they get full-time jobs and so on. It is a very sensitive moment and it is very important that they don`t give up practicing sambo. As we can see in other sports, commissions are established, educational institutions provide certain privileges for professional sportsmen, creating brilliant opportunities for combining high-profile sports and studies. We will get in touch with the representatives of national sambo federations and try to provide sambo wrestlers with the same options.
We`ll also hold seminars for coaches and referees. Wrestlers will be able to stay in Riga for a two-day international training camp, when the tournament ends. It will make a good transition phase before the larger-scale training camp, that is scheduled to take place in the Russian town of Kstovo a week later. National teams will be able to go to Kstovo right from Riga. If you take a look at the calendar, it becomes obvious, that it is a well-timed complex event that will prove very useful right before the World Championships among both adults and juniors".
About the event`s format
"The concept of the EU Cup involves more than just holding a tournament. We want this event to become a basis for sambo development in the EU, we hope it helps for all members of sambo community share significant ideas. Seminars will start two days prior to the tournament, after the official competitions there will also be a training camp. Therefore, this event can be divided into three parts: theoretical instruction, competitions and practical instruction".
About the tournament`s future
"I think that in the future any country that would prove capable of holding such an event will be able to gain the right of hosting the EU Sambo Cup. It`s a big tournament overall, if somebody wants to host it, everybody is welcome to try! Now we must hold the first EU Cup in history and analyze its results. We`ll decide whether we need to change the program of the competitions or not, choose the most suitable line of development. As soon as the format of the EU Cup is established and tested, every EU country will get an opportunity of hosting it".