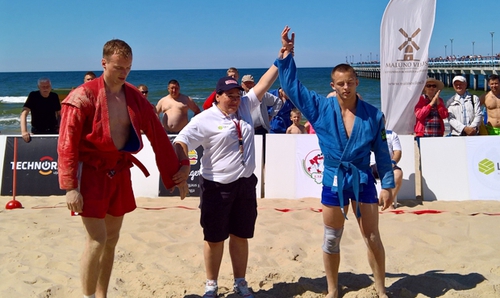 Big sambo festival was held in Lithuanian Siauliai from May 26 to May 28. It included both international sambo tournament and international referee seminar, as well as the first beach sambo open championships. First things first though.
More than 20 coaches, representing Lithuania, Latvia, the Netherlands and Israel, took part in the sambo seminar for coaches, which was held in Siauliai on May 26. Lithuanian Sambo Federation (LSF) hosted this event, FIAS sporting director Dmitry Maksimov became the seminar's supervisor. The participants of the event received much new and useful information during the whole day of immersion into the nuances of coaching.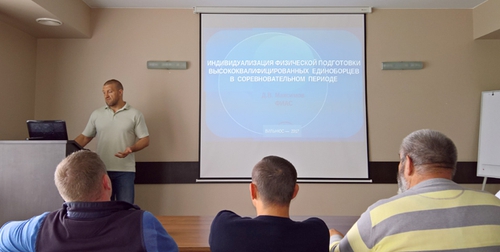 The next day, on May 27, Siauliai hosted two tournaments simultaneously: the VIII Stanislovas Kulikauskas International sambo tournament and Cup competition for the prizes, provided by the Lithuanian Sambo Federation. According to the hosts, more than 150 athletes from 6 countries took part in these competitions. Team of Vilnius, led by famous Lithuanian sambo wrestlers Sergei Grecicho and Radvilas Matukas, became the winner in the team event at the Cup competition.
The center of sambo life moved further to the Baltic resort Palanga. In this particular place the first ever Lithuanian beach sambo open championships were held. Sportsmen, representing seven Lithuanian cities, as well as their neighbors from Latvian Liepaja, took part in this tournament. Beach sambo tournament became part of the "Sport for everyone" festival, which was being held in Palanga at the time.
Palanga Sambo Academy, headed by Ernestas Dorzinkevicius and Andrijus Kupstas, became the host of these competitions. Hundreds of excited spectators watched the fights right from the bridge over the sea. "Great weather, sporting emotions, bright sambo wrestlers and referees' outfit — all this created a fantastic atmosphere of sambo feast", — it was noted in Lithuanian Sambo Federation.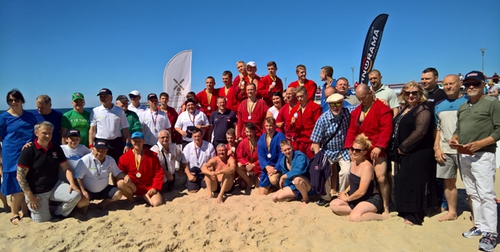 The winners of Lithuanian beach sambo open championships are:
62kg. Rokas Kaseta (Vilnius)
68kg. Vilius Sasnauskas (Vilnius)
74kg. Albertas Kaseta (Vilnius)
82kg Nikita Duinovs (Liepaja)
90kg. Vladimir Duchin (Klaipeda)
+90kg Maksims Ceciotkins (Liepaja)