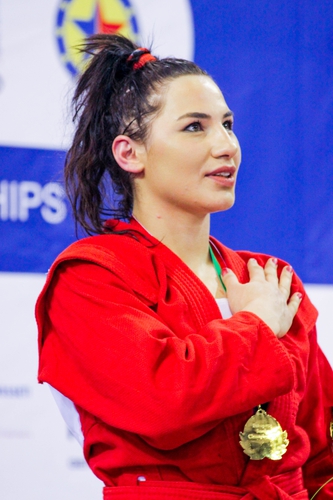 The Georgian team won three medals: gold, silver and bronze at the European Sambo Championship which have been staging these days in Minsk.
The winner is Nino Ozelashvili (72 kg), who managed to confirm her champion's title won last year.
Paata Gviniashvili (90 kg) lost in the final and got the silver medal. Levan Berberashvili became the bronze medalist.
Nino Ozelashvili was stronger than Russian Irina Alekseeva in the final bout; traditionally she celebrated her victory by performing a fantastic Georgian dance for spectators.
Today the medals were played among women in the categories 48, 60 and 72 kg, and among men — 52, 68 and 90 kg