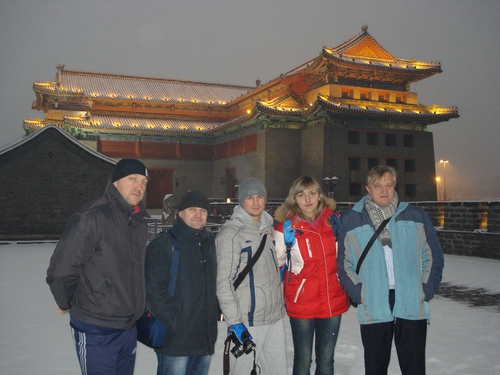 On February, 1–7 the International tournament on combat sports in prizes of China Central Sport Broadcasting Channel (CCTV5) held in Beijing (CHN). Program of the competition includes fighting matches "Chinese vs foreign athletes" on boxing, savat, taekwondo, sport and combat sambo.

Russian delegation on this competition are: Dmitry Maksimov, FIAS Sport Director, Aleksandr Konakov, coach of the Russian Combat Sambo team, Ivan Davidenko, deserved master of sport (combat sambo, Saint Petersburg) and Ilona Fomina, master of sport (sambo, Moscow).

As a result of played matches Ivan Davidenko won the competition on combat sambo, but Ilona Fomina was defeated by Chinese due to minimal advantage.

Also russian delegation has visited Beijing Physical Culture and Sport University and took part in common training with Chinese sambists. Now Chinese national sambo team actively prepares for the XXVII Summer Universiade in Kazan that will held on July, 13-17.