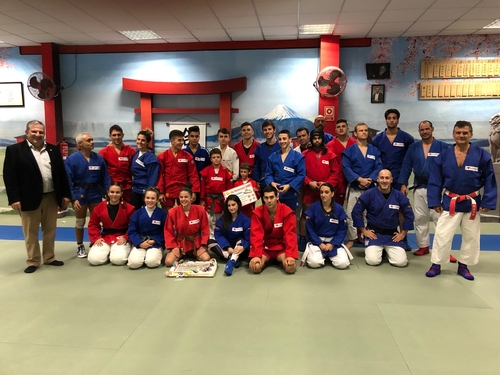 According to Angel Gimenez, President of the Spanish Federation of Wrestling and Sambo of Madrid, the 80th anniversary of Sambo was marked by a bright and friendly sport event!
"Sambo practice always accompanies us in life and gives us many bright moments. This event was held in appreciation and respect of all people who practiced sambo, stood at its origins or was associated with sambo in Madrid. Sambo is 80 years old today!"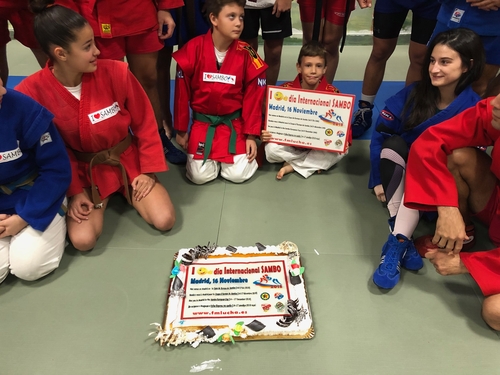 The federation and the sambo practitioners: amateurs, athletes, coaches and referees in their regions and at the country level, do everything possible to strengthen and develop Sambo in Spain! It is important that the work done bring returns and the results of the athletes become better!