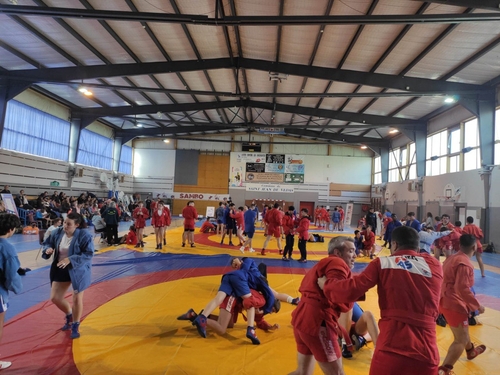 Last week the French Sambo Committee organized the Occitania Region Cup in Saint-Jean-de-Vedas (south of France).
More than 220 sambists, representing 17 clubs, took part in this event.
It is a qualifying round for the French Championship to be held next February.
In the coming weeks similar qualifying competitions will be organized in other regions (Haute-France, Ile-de-France and Provence Alpes Côte d'Azur).