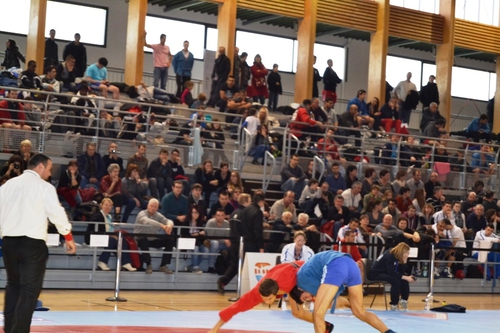 The Championship of France in sports sambo was held on February 8, 2014 in Montauban, a big city located in the south of France. Youth, women and men took part in these competitions.

It is encouraging that more than 150 athletes from all regions of France came to the contest that will determine the strongest athletes for their participation in the European Sambo Championship among Youth and Juniors 2014 in Spain. The competitions were widely reported in the public press, on the regional television and radio.

This championship was the dress rehearsal for the European Sambo Championship, which will be held in Toulouse (France) in 2016.

The competitions were held on a beautiful and bright arena. Here the organizers already tested the new sambo mats given by the International Sambo Federation (FIAS).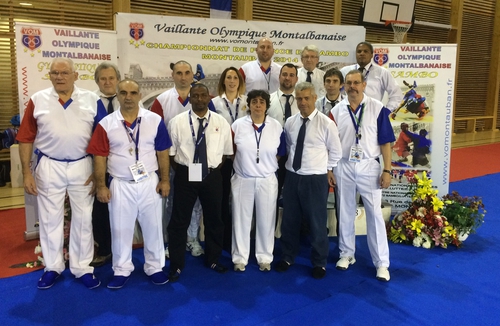 The champions of France 2014:
among youth women — Chloe Montillet (weight category up to 52 kg), Nawel Crepin (up to 60 kg), Claire Saint-Hilary (over 70 kg);

among youth men — Hissam Boughaba (up to 52 kg), Adam Ladib (up to 56 kg), Gregoire Pocard (up to 60 kg), Lucas Bertholon (up to 65 kg), Moussa Seck (up to 70 kg), Maxime Pelegrin (up to 75 kg), Benoit Salgas (up to 81 kg), Toni Tratnjek (over 81 kg);

among women — Coralie Lebredonchel (up to 48 kg), Estelle Friquin (up to 52 kg), Laure Fournier (up to 56 kg), Marion Sarroca (up to 60 kg), Cecile Jeanin (up to 64 kg), Valerie Horny (up to 68 kg), Tiphaine Le Gall (up to 72 kg), Marie-Amandine Vidal (over 72 kg);

among men — Damien Dumonceau (up to 57 kg), Maxime Turpin (up to 62 kg), Maxence Bouche (up to 68 kg), Eole Picot (up to 74 kg), Arnaud Blanc (up to 82 kg), Valentin Jourdan (up to 90 kg), Thierry Fabre (up to 100 kg), Abdel Hakim Djabali (over 100 kg).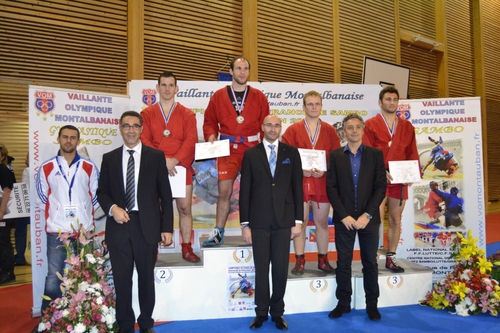 In team classification of the Sambo Championship of France 2014 the strongest teams are as follows:
1st place — Rhone Alpes — 81 points
2nd place — Ile de France — 67
3rd place — Languedoc Rousillon — 35


Full results of the French Sambo Championships 2014 (PDF, 96.6 KБ)